Increased patrols at UK mosques following mass shooting in New Zealand
Counter-terrorism officers in the UK are to step up patrols around mosques to provide reassurance to Muslim communities following coordinated mass shootings in the New Zealand city of Christchurch, which have left at least 49 people dead and a further 48 injured.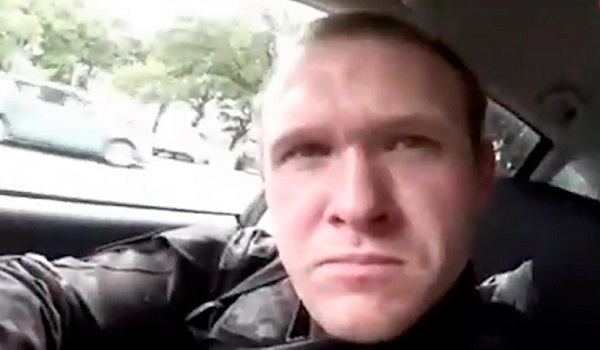 New Zealand Police Commissioner Mike Bush said police had defused a number of improvised explosive devices found on vehicles after the shootings. It is the deadliest shooting in the country's history.  
Prime Minister Jacinda Ardern described it as "one of New Zealand's darkest days". Three men and one woman are in custody.  
The UK's national policing lead for counter terrorism, Deputy Assistant Commissioner Neil Basu, said: "We are monitoring events in New Zealand closely and send our condolences to all those affected. Our international network of UK counter terrorism officers will be ready to support our counterparts in New Zealand in responding to and investigating this appalling attack.  
"We stand together with all our communities and partners here in the UK and overseas and will continue to work with them to counter the threat, no matter where it comes from. Together with our intelligence partners we continually monitor the varied threats we face, including to and around places of worship and specific communities across the country, to ensure we have the most appropriate protective security measures in place to keep people safe. 
"Today we will be stepping up reassurance patrols around mosques and increasing engagement with communities of all faiths, giving advice on how people and places can protect themselves. 
"Places of worship can also utilise our online training package 'ACT Awareness eLearning' for advice on protective security and how to react should the worst happen. We'd also encourage everyone to be aware of our Run, Hide, Tell advice. 
"We are standing together with our Muslim communities and all those shocked and horrified by this terrorist attack in New Zealand." 
Home Secretary Sajid Javid tweeted: "A horrific terror attack. We will never let the terrorists win and divide our communities. My thoughts and prayers with the victims and families of all those affected." 
Australian Prime Minister Scott Morrison described the alleged gunman, named as 28-year-old Brenton Tarrant who has Australian citizenship, as an "extremist, right-wing" terrorist. He appears to have live-streamed the attack on Facebook and left a 74-page anti-immigrant manifesto in which he explained who he was and his reasoning for his actions. 
The video was then posted on YouTube, which is owned by Google, resulting in widespread criticism of the video sharing channel. 
Labour deputy leader Tom Watson said the footage was available for "hours" afterwards with a warning placed on it saying it was inappropriate for some viewers.  
He was then contacted by Google which said it placed the warning on the video while it was being reviewed. 
Mr Watson said: "Google have contacted me to explain that they posted the "inappropriate" content warning on the NZ massacre footage while they "reviewed the video" for YouTube. Not good enough. They should have just taken it down, then reviewed it." 
YouTube responded on Twitter by saying: "Our hearts are broken over today's terrible tragedy in New Zealand. Please know we are working vigilantly to remove any violent footage. 
However, Mr Javid said: "You need to more [sic] @YouTube @Google @facebook @Twitter to stop violent extremism being promoted on your platforms. Take some ownership. Enough is enough."