Increase in number of rape victims withdrawing over phone searches
Two thirds of rape victims are dropping out of prosecutions amid claims that police are searching their phones in order to "discredit" them, an investigation has found.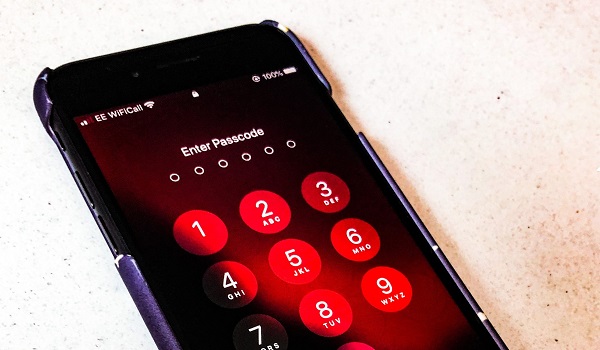 The research by Claire Waxman, London's victims' commissioner, found the proportion who withdrew from prosecutions within 30 days of complaining has increased by 46 per cent in two years – from 18 per cent to 64 per cent.
In addition, the most recent data has seen a five per cent drop in cases reaching trial – down from six per cent to just one percent, and that police are 12 times more likely to state no further action on a case if the victim's account shows to have any inconsistencies.
Ms Waxman has repeated an urgent call for increased independent support for rape victims and drastic improvements in how victims' mobile phones are requested and searched during an investigation.
These most recent London Rape Review follows comprehensive research carried out in 2019 and provides an in-depth review exploring issues facing those who report rape and insight into requests for phones and digital material.
The review was conducted by the Mayor's Office for Policing and Crime and looked at 450 allegations of rape made across London, alongside consultation from independent sexual violence advisrs (ISVAs) – who offer support and advocacy to rape victims – and a survey of rape victims in London.
The review also took an in-depth look at how requests for phones and digital material is gathered and the impact this has on victim's ability to stay engaged in the justice process.
This revealed that 23 per cent of cases involved police requesting a technology device from the victim and 50 per cent of victims providing consent when asked. Many victims reported that requests for mobile phones were intrusive, unnecessary and they felt their behaviour and credibility were being scrutinised.
ISVAs have reported similar experiences and emphasised that these interactions were influencing whether victims were willing to hand over their phones, as they lacked the trust that their mobile phone data will be searched objectively and appropriately.
Ms Waxman has issued a series of recommendations to the Metropolitan Police Service (MPS) and the Crown Prosecution Service (CPS) to ensure that victims and survivors of rape have the best possible access to services, support and justice.
She said: "This review paints an even more shocking and worrying picture. This data has highlighted how deeply entrenched rape myths and stereotypes are in our criminal justice system and how far we still have to go in order to restore trust and confidence that rape victims will get the justice they deserve. This research has revealed that there is still a disproportionate focus on the victim, rather than the offender, and this is having a serious impact on the number of victims progressing through the justice process and is reflected in current prosecution rates.
"What we need to see, urgently, is vastly increased support for all rape victims right from the very start of reporting and the onset of an investigation. There also needs to be major improvements to the police process of requesting, searching and returning a victim's mobile phone, and we need the police and CPS to urgently embed an 'offender-centric' approach and tackle the rape myths and victims blaming that, sadly, remain endemic."
Responding to the review, Commander Melanie Dales, the MPS lead on public protection, said: "The Met is committed to providing the best possible service to victims of rape and sexual offences.
"We are absolutely determined to increase the number of perpetrators brought to justice by improving our processes, investigations and victim care, all the time working with partners across the criminal justice system.
"Reports of rape and sexual offences have steadily increased in recent years. We've worked hard to meet this demand whilst providing support to victims who bravely come forward and report to us.
"Sexual offence investigations are some of the most complex police deal with. We know there is more to do to increase the number of cases brought before the courts. We welcome the report from the London Victims' Commissioner and look forward to working with her to improve outcomes for victims."
She added: "Prior to the publication of today's report, we had taken a number of significant steps to increase our performance and service to victims, which relate to the areas identified in the London victims' commissioner's recommendations for the Met.
"We continue to work hard with our partners and the CPS to expedite the digital forensic and judicial process to support victims who have shown great bravery in reporting to police.
"Last month we announced that the Met is investing £11 million in digital forensics to help us bring criminals to justice and deal more effectively and efficiently with victims of crimes, including rape and serious sexual offences. This investment is enabling us to develop and use our technology to catch more criminals, speed up investigations, build more successful criminal cases, reassure victims and increase confidence in the justice process.
"We have increased the number of 'self-service' kiosks where officers can download and secure vital evidence, improving the turnaround time for capturing material and returning devices to the victims sooner. There are currently eight digital hubs placed locally where forensic examiners provide enhanced support to officers in extracting evidence from a range of devices. This will be increased to 12 to further support investigations. We are continually developing our skills and equipment in our Laboratory Services to support investigations.
"A new agreement between police and the CPS to work much closer in the very early days of an investigation will mean stronger cases from the start and should lead to a faster charging decision. This will, we hope, reduce the chance of a victim withdrawing their support. From Monday, December 13, a new process is being launched by the Met's Case Management Team to ensure the benefits of this early investigative advice are realised by investigators, the CPS and most importantly the victims themselves.
"We understand that rape and serious sexual assault are incredibly distressing and impact victims deeply and we also fully recognise that there is much more we must do to drive the improvements to the criminal justice outcomes they deserve to see. We will continue to work hard to reach the best outcomes for victims, to build their confidence, and the confidence of the wider public."