Image messaging: From the control room to the field
The speed, fullness and accuracy of information communicated from the control room to the field are undoubtedly a key success factor in many emergency situations.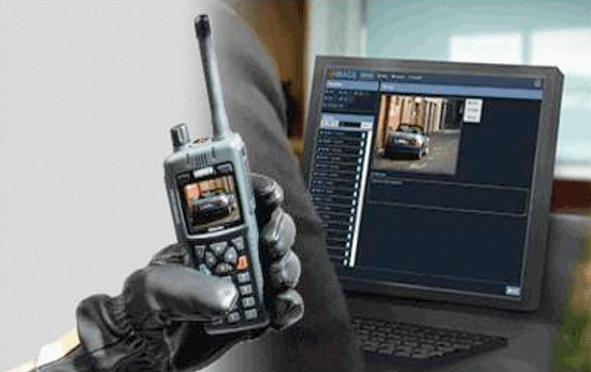 The speed, fullness and accuracy of information communicated from the control room to the field are undoubtedly a key success factor in many emergency situations.
The use of mission-critical communications for voice is well established, but many circumstances rely on detailed verbal descriptions being conveyed to the field – descriptions that are not only subject to an operator's skill in interpreting visual information accurately, and converting it into words, but also the recipients understanding of what they are being told. This method of transferring vital information is not only error prone but also takes considerable time which, in many situations, is a vital commodity.
The challenge of making this procedure more effective, supplementing secure voice communications with visual information, can be met with Sepura's revolutionary application IMAGE.
An image messaging application allows the rapid transfer of images with associated text information to a variety of devices, including Tetra (terrestrial trunked radio) handsets. Sepura's IMAGE is a productivity application designed to increase the efficiency of organisations where fast, clear and accurate information transfer is vital for mission and business-critical communications.
Fully scalable, from small to national networks, IMAGE allows simultaneous access from multiple client applications and multiple users in different geographic locations. With a modern, intuitive user interface, featuring drag-and-drop functionality, IMAGE can also be integrated into existing, third-party command and control systems via an API (application program interface).
Additionally – and of critical importance – IMAGE is bearer agnostic and can be used on Tetra and broadband networks with smart devices, including Sepura's new future-proofed SC20 series of hand-portables. It is also capable of integration with the future Emergency Services Network.
Crucially, applications are relatively low cost, offering big savings in time and resources, particularly network costs.
Improving efficiency
Image messaging for crime reduction – while crime reduced by 43 per cent between 2003/04 and 2013/14, the average cost per crime increased by 25 per cent. Image messaging aids quick detection, as well as crime prevention, helping to reduce investigation time and improve operational efficiency while reducing cost.
Still images from anti-social behaviour incidents, mass disturbances and violent disorders captured on CCTV can quickly be distributed to nearby officers with receiving devices. If, as predicted by Sara Thornton, chair of the National Police Chiefs' Council, victims of burglary could soon be required to submit evidence from the scene of the crime, image messaging is the perfect medium to distribute those images rapidly to frontline police resources.
Image messaging for locating missing persons – according to the National Crime Agency's missing persons data analysis 2012/13, 306,000 people were reported missing in the UK – an average of 838 per day.
A survey conducted with UK police in 2013 confirmed the cost of missing person investigations to be in the range of £1,325.44 to £2,415.803 (Repeat reports to the police of missing people: locations and characteristics, June 2013 Dr Karen Shalev Greene and Professor Carol Hayden). This equates to more than £400 million a year.
In concurrence with routine inquiries, the use of image messaging to quickly circulate photographs and data could deliver a significant reduction in investigation time, and thus a reduction in the related cost.
Image messaging for locating missing children – in the UK, a child is reported missing every three minutes. Many children repeatedly run away from care homes and are returned by police a number of times. Time spent tracing missing teenagers is an "unsustainable" burden on police finances, costing "up to £30 million" a year (Sir Peter Fahy, former chief constable, Greater Manchester Police).
Image messaging can rapidly distribute visual information, with a high risk al