Illegal and harmful content could evade new online safety law, warn MPs
A new report by the Digital, Culture, Media and Sport (DCMS) Committee has warned that draft government legislation on online harms fails to prevent the sharing of some of the most "insidious" images of child abuse and violence against women and girls.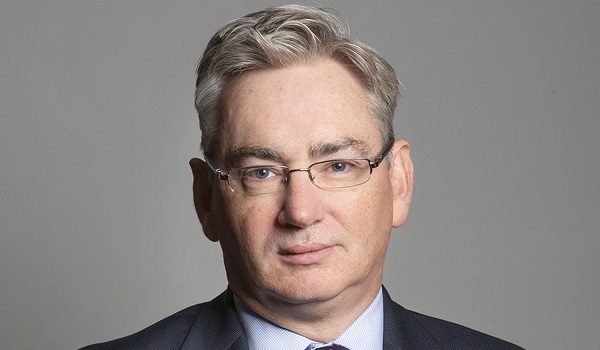 The Committee found that in its current form, the Draft Online Safety Bill is neither clear nor robust enough to tackle certain types of illegal and harmful content on user-to-user and search services.
In the report published today (January 24), MPs call on the Government to address types of content that are technically legal – including parts of child abuse sequences such as 'breadcrumbing' and types of online violence against and women and girls such as tech-enabled 'nudifying' of women and deepfake pornography – by bringing them into scope either through primary legislation or as types of harmful content covered by the duties of care.
MPs reject a recommendation made by the Joint Committee to include in the Bill the establishment of a permanent committee of both Houses on the grounds that such a development would duplicate the existing constitutional role of the DCMS Committee.
Chair of the DCMS Committee Julian Knight MP said: "In its current form what should be world-leading, landmark legislation instead represents a missed opportunity. The Online Safety Bill neither protects freedom of expression nor is it clear nor robust enough to tackle illegal and harmful online content.
"Urgency is required to ensure that some of the most pernicious forms of child sexual abuse do not evade detection because of a failure in the online safety law. These are matters of important public debate to which we will return as the Bill makes its way through Parliament."
The Internet Watch Foundation (IWF) says any new legislation must be clear and effective "from day one" to make sure these effective safeguards are maintained.
Responding to the report, Susie Hargreaves OBE, chief executive of the IWF, said: "Now more than ever, child safety must be at the fore. This Bill is a once-in-a-generation chance which must not be allowed to slip away.
"In 2021, the IWF took action against a record-breaking 253,000 reports, equating to millions and millions of images and videos of child sexual abuse which we have worked to have removed from the internet.
"The Joint Committee has already recognised our unparalleled expertise in tackling this material – acknowledging how the Bill will be enhanced by our inclusion as a co-designated body.
"This report by the DCMS Select Committee further underlines our expertise in tackling child sexual exploitation and abuse online by calling for greater clarity in the definition of illegal content based on the oral and written evidence I gave to the Committee.
"Now we need the Government to give more details of how they expect regulation to be shared by Ofcom and groups like the IWF. This legislation needs to be effective from day one. If it is not, it is vulnerable children who will suffer.
"We stand ready to support Ofcom and the Government to make the UK the safest place in the world to be online."
The IWF is the UK organisation responsible for finding and removing from the internet images and videos of children suffering sexual abuse.