IICSA 'interested in outcome' of Conifer inquiry into Sir Edward Heath allegations
Britain's biggest ever public inquiry has broadened its scrutiny base to consider police reports of the investigation into Sir Edward Heath.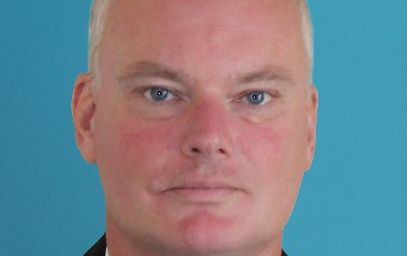 Britain's biggest ever public inquiry has broadened its scrutiny base to consider police reports of the investigation into Sir Edward Heath. Officials at the Independent Inquiry into Child Sexual Abuse (IICSA) have confirmed they are to study the findings of an investigation into controversial claims that the former Prime Minister was a child abuser. Wiltshire Police launched Operation Conifer two years ago after Sir Edward, who died in 2005, was named as a suspect in an investigation into historical child abuse. It is believed to be the first time the inquiry, which has 13 arms scrutinising areas from local authorities to Westminster, has referred specifically to the Heath investigation. The IICSA – set up in the wake of the Jimmy Savile scandal to investigate claims that a Westminster paedophile ring was covered up by the Establishment – will now look at the outcome of Operation Conifer, led by Wiltshire Police Chief Constable Mike Veale. His report is expected to be published in the next few weeks. An IICSA spokesperson said: "The inquiry will be interested to see and consider the outcome of the Wiltshire investigation into allegations against Sir Edward Heath. "The inquiry's remit is institutional failure to protect children and it is unlikely to need to examine whether allegations of abuse against any particular parliamentarian are true." Earlier this year it was reported that more than 30 people had come forward with claims of sexual abuse by the former Conservative peer. Several Conservative politicians have called Operation Conifer, which has cost an estimated £2 million, a waste of time and public money and said it was pointless because Sir Edward died 12 years ago and can never be prosecuted. Supporters of the former prime minister "have warned that Wiltshire Police could use the role of the inquiry to bury the findings" with former Cabinet Secretary Lord Armstrong of Ilminster, who was Sir Edward's private secretary in No 10, criticising the inquiry – saying the allegations were "totally uncharacteristic and unlikely". But one Tory MP, North West Leicestershire`s Andrew Bridgen, praised Mr Veale and warned his party not to try and stop his findings from being published. "My message to them is: Leave Mr Veale to do his job. "The timing of Lord Armstrong's intervention is no coincidence. Mr Veale has indicated that he intends to publish a summary of the findings of Operation Conifer shortly. It would be wholly wrong if the Establishment had any part in this investigation. "With all due to respect to Lord Armstrong, I believe he would be well advised not to interfere." Wiltshire Police said it had not yet sent its findings to the national inquiry, but expected to do so within the next six weeks.