Humberside officer who stole dead man's cash jailed for 15 months
A police constable who admitted altering his notebook to cover up the theft of £65 from the wallet of a dead man has been jailed for 15 months.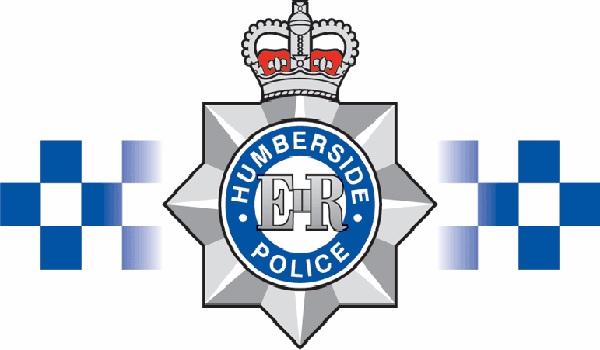 Humberside Police PC Paul Wallace pleaded guilty to perverting the course of justice when he appeared at Hull Crown Court last week, but the 47-year-old officer claimed he had "no memory" of whether he took the money.
PC Wallace was a family liaison officer assigned to the relatives and partner of Paul Rutter following his death and he retrieved Mr Rutter's wallet and other items and placed them in the property store at Clough Road police station.
PC Wallace subsequently returned the wallet to Mr Rutter's partner, who, according to the court, thought it was "strange there was no cash inside as Mr Rutter had been in the habit of always having cash in his wallet, and for that reason a complaint was made to the police".
Following an Independent Office for Police Conduct (IOPC)-led inquiry, PC Wallace admitted fabricating an exhibit, amending his police pocket notebook by adding notes making reference to the fabrication, placing the fabricated exhibit in the property store at Clough Road police station, and causing another officer to search for and recover the exhibit from the property store.
No further action is being taken in respect of the theft charge because of the issue of whether it was in the public interest and the "sensitive circumstances" of the case.
In addition to his sentence, PC Wallace must pay £65 compensation to Mr Rutter's partner.
Detective Superintendent Matt Baldwin, head of professional standards at Humberside Police, said: "Honesty and integrity are crucial qualities and vital elements to policing and in serving the public.
"While Wallace has admitted his guilt, his deceptive actions have gravely failed to uphold and maintain the high standards both we, and more importantly, the public expect.
"We demand the highest standards of professionalism, honesty and integrity from our officers and staff, and we will not condone, accept or tolerate any actions that fail to meet our expectations. Internal misconduct procedures will now follow as criminal proceedings have been completed.
"It is of paramount importance that we hold those to account who fail in their responsibility to serve and protect our communities and who behave in a way that undermines the public's trust and confidence in us as Humberside Police and in policing."
IOPC regional director Miranda Biddle said: "Police officers are expected to display high levels of honesty and integrity, so when allegations are made that undermine those expectations it is vital that they are fully investigated. The next step is for Humberside Police to confirm how they will deal with the outstanding conduct matters relating to this investigation."