Huge increase in County Lines networks
The number of County Lines networks known to operate nationally has increased from 700 in 2017 to 2,000, according to the latest assessment by the National Crime Agency (NCA).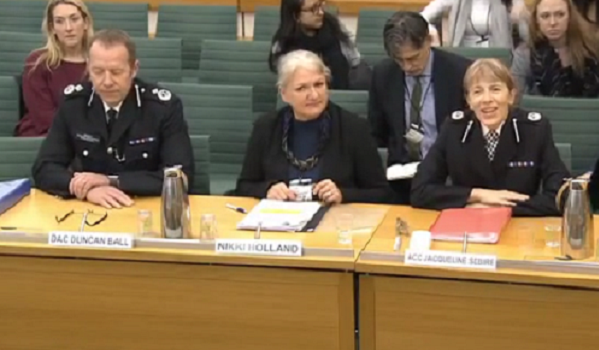 The NCA has classified County Lines drug supply as a 'significant national threat' and says the supply of crack cocaine is increasing. 
The NCA intelligence assessment report County Lines Drug Supply, Vulnerability and Harm 2018 published on Tuesday (January 29) states there is "a continued risk of serious injury and loss of life" related to County Lines offending. 
There are currently 118 branded lines reported as having links to firearms, and while the specific use of bladed weapons in County Lines offending is an "intelligence gap", offenders have access to a wide range of weapons. 
It has also been highlighted that the greatest number of County lines networks originate from areas covered by the Metropolitan Police Service (MPS), West Midlands Police (WMP) and Merseyside Police. 
But 23 other force areas also export County Lines and yet more may "serve as exporting locations". 
The highly significant rise of County Lines networks, from 700 to 2,000 in the past year, includes 1,000 "branded" lines. 
But enhanced data collection due to the establishment of the National County Lines Coordination Centre (NCLCC), and increased awareness of modern slavery and human trafficking within County Lines offending, have led to improved identification and reporting of the threat. 
The offending model involves gangs and organised crime networks "moving drugs into one or more supply areas in the UK and using dedicated mobile phone lines, known as deal lines, to take orders". 
To put the growing threat in context, in 2015, just seven forces reported being impacted by County Lines, but by November 2017 all forces were reporting County Lines activity, according to the NCA. 
The MPS force area accounts for 15 per cent of all County Lines currently, followed by the WMP area on nine per cent and the Merseyside Police area on seven per cent. 
The report says 91 per cent of individuals recorded as associated with County Lines offending are male, although there could be a potential gender bias, where females are seen as less likely to be either offenders or victims of exploitation and "present fewer opportunities for identification". 
The NCA says that drugs supplied by branded lines in December 2018 comprised of 69 per cent crack and heroin; 13 per cent cocaine and heroin; seven per cent Class A drugs; four per cent other drugs; three per cent heroin alone; two per cent crack, heroin and cannabis; and two per cent crack cocaine alone. 
Heroin remains the most frequently supplied drug, but the use of crack cocaine alone is increasing, and the NCA estimates that this is the result of "focused marketing activity" by County Lines offenders. 
But the supply of synthetic cannabinoids was not found in County Lines offending in 2018, and the supply of psychoactive substances (NPS) was discovered only once. 
Offenders use a range of marketing tools on their illicit products, such as two for one deals and free samples, using mass marketing text messages to advertise supply and availability. Free samples are offered in return for the contact details of potential new consumers to widen the customer base. 
The NCA also identifies eight main areas of harm caused by County Lines offending. They are: vulnerable adults who are trafficked or exploited (21 per cent); cuckooed addresses (17 per cent); trafficking (16 per cent); out of force juveniles trafficked or criminally exploited (13 per cent); local juveniles trafficked or criminally exploited (11 per cent); potential of a network to have access to firearms (ten per cent); and harm linked to child sexual abuse and exploitation (two per cent). 
Vulnerability and exploitation are central to County Lines, and analysis of the National Referral Mechanism (NRM) has identified that while victims can range between 11 and 56-years-old, the majority of referrals were of victims aged 15 to 17 years old. 
In fact, the NCA says that victims are sometimes approached before the age of 11, with offenders building a relationship that can later be exploited. 
Children with vulnerabilities such as poverty, family breakdown, requiring intervention by social services, looked after status, frequent missing episodes, behavioural and developmental disorders and exclusion from mainstream schooling are often targeted by County Lines offenders. 
Roles undertaken by child victims include cutting and bagging drugs, debt collection and "cuckooing" premises, which is where a vulnerable person's property is invaded and taken over by a County Lines network. 
Children are forced to move into these cuckooed properties in drug supply areas, often with no "payment, healthcare or access to food". 
The NCA reasons that juveniles are targeted as they are "easier to control, exploit and reward" than adults. 
Methods of control include debt bondage – often inflated by the supply of drugs, sometimes staged robberies against victims, as well as threats of kidnap and serious violence towards victims and their families. 
As well as 118 branded lines having links to firearms, serious physical violence is a real threat, as offenders are known to have access to bladed weapons, imitation firearms, stun guns, crossbows, crowbars, axes, hammers, screwdrivers, knuckle dusters, CS sprays and acid. 
Regarding the movements of runners and the delivery of drugs in County Lines networks, the NCA found that 40 per cent were done by train, 25 per cent by private car, 16 per cent by hire car, 14 per cent by bus or coach, four per cent by pool car and one per cent by taxi. 
The NCA has concluded that "the overall response to County Lines offending spreads beyond operational activity, and law enforcement will work in close partnership with government, academia, charities and the private sector to ensure that the full range of options are brought to bear against this criminal threat".  
And at a Home Affairs Select Committee (HASC) hearing on serious violence today, NCA Director of Investigations Nikki Holland said that this month the agency has had "100 per cent compliance from all forces" on County Lines. 
This has been enabled by the National County Lines Coordination Centre, which was launched last September and is run by the NCA and the National Police Chiefs' Council (NPCC) with £3.6 million of Government funding over a three-year period. 
The centre provides national coordination, guidance and support to frontline officers and staff of all forces who are fighting County Lines activity. 
Ms Holland said its strategic assessment is the most comprehensive ever held and the next phase of the centre is to create a partnership hub alongside it. 
Deputy Assistant Commissioner Duncan Ball, NPCC lead for Gangs, echoed the need for close working with other agencies to combat the threat, saying that "the next stage is to get a broader partnership understanding" of how to deal with County Lines. 
Mr Ball said that in regard to capacity to combat County Lines offending, "we are a long way along from where we were". 
In a national week of action there have been over 600 arrests, more than 1,000 adults and juveniles being interviewed, over 700 cuckooed addresses visited, and more than 150 weapons, including 12 potential firearms, seized. 
Bedfordshire Police Assistant Chief Constable Jackie Sebire, NPCC Serious Violence Co-ordinator, highlighted the problem of getting victims' cooperation in investigations. 
She said certain victims and those exploited by County Lines offenders "suffer the most horrendous injuries and still won't co-operate with law enforcement". 
Ms Sebire said that many of those exploited just did not see themselves as victims but saw their involvement as an opportunity to gain wealth and prestige.