House of Lords call on Government to act now over Forensic Science
The UK's forensic science is now lagging behind other countries due to lack of research and funding according to peers.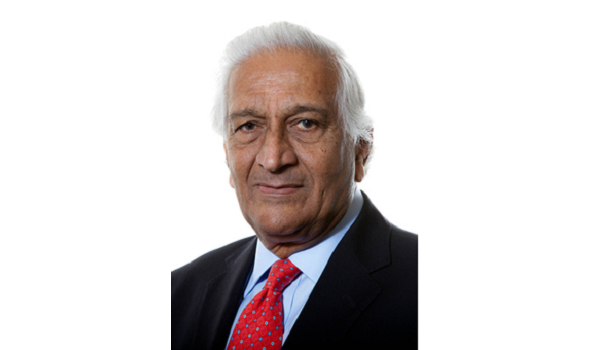 A report published on Wednesday (May 1) by the Lords Science and Technology Select Committee said a decline in scientific provision could cause a threat to the criminal justice system.  
The committee called for a new forensic science board to be created to deliver strategy and take responsibility in England and Wales. 
"If our recommendations are implemented and the Government adequately invests in forensic science, our forensic science market can return to a world leading position," said Chair of the Committee Lord Patel.  
Its conclusions followed a lack of high-level leadership as well as the Home Office and Ministry of Justice not working closely enough to safeguard forensic scientific evidence, the report said. 
And it recommended the new Board work with the Forensic Science Regulator – who had her role recently expanded – wider stakeholders, and a new National Institute for Forensic Science. 
The board should also be chaired by a senior retired judge who has significant experience of criminal casework, the committee suggested. Members should include a senior police officer, a senior academic, and whoever becomes the Director of the new National Institute for Forensic Science. 
It blamed the abolition of the Forensic Science Service in 2012 for the decline in forensics in England and Wales. 
The committee also called for the Forensic Science Regulator to be further expanded to include maintenance of a register of forensic science practitioners who have been debarred from giving evidence in court. 
It complained that the Government has yet to implement statutory powers required by the Regulator, despite giving assurances in 2012. These include: the power to issue fines and notices; the power to prevent individuals from providing expert testimony; and the power to investigate a forensic science provider and take enforcement action. 
Due to cuts in legal aid, defendants have not been able to access forensic expertise, the report Forensic science and the criminal justice system: a blueprint for change recommended. It also called for the Ministry of Justice to properly fund new pricing schemes set by the Regulator. 
Further recommendations included: investment from the Ministry of Justice and the Home Office into the research of automation techniques for data retrieval and analysis to reduce resources and time; and for capacity and resilience in digital forensics to be urgently built.  
Lord Patel added: "A free society is dependent on the rule of law which in turn relies on equality of access to justice. Simultaneous budget cuts and reorganisation, together with exponential growth in the need for new services such as digital evidence has put forensic science providers under extreme pressure. The result is a forensic science market which, unless properly regulated, will soon suffer the shocks of major forensic science providers going out of business and putting justice in jeopardy. 
"The situation we are in cannot continue. Since 2012 the Home Office has made empty promises to give the Forensic Science Regulator statutory powers but still no action has been taken. We believe that seven years is an embarrassing amount of time to delay legislation; our forensic science provision has now reached breaking point and a complete overhaul is needed." 
A Home Office spokesperson said: "Forensic science is an invaluable tool for bringing criminals to justice and it is vital it has the confidence of the public. 
"That is why we commissioned a joint review of police forensics with the National Police Chiefs' Council and developed a 13-point taking action to strengthen the market and address quality concerns. 
"We will consider the findings of the report carefully and respond in due course."