Homicide rate in Scotland falls by more than a third in ten years
The Scottish homicide rate has dropped to an equal lowest level since records began.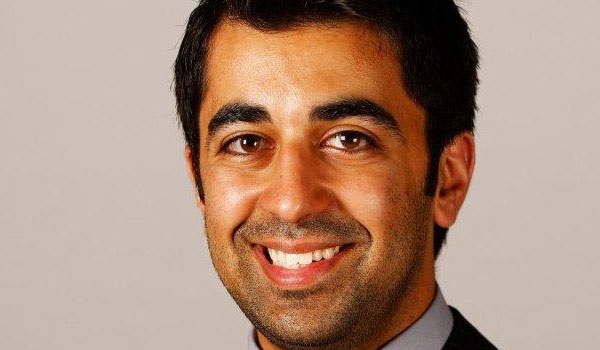 The murder rate in Scotland fell by five per cent between 2016/17 and 2017/18, from 62 to 59, the joint lowest annual figure since 1976, the first year when comparable data is available. 
These figures compare with a 14 per cent increase in the homicide rate in England and Wales in the year to June 2018, from 630 to 719 homicides. 
The Scottish figures were detailed in a report Homicide in Scotland 2017-18 published on Tuesday (October 30) by Scotland's Chief Statistician. 
It revealed that the number of homicides in Scotland has fallen by 39 per cent over the ten years from 2008/9 to 2017/18, from 97 to 59 cases, a decrease from 19 to 11 victims per million of population and believed to be below the level for England and Wales for the first time. 
By gender, in 2017/18, 76 per cent of murder victims in Scotland were male. 
The most common method of killing was by means of a sharp instrument in every year over the past decade, and in 2017/18 a sharp instrument was the main method of killing in 58 per cent of cases. Just three per cent died by shooting. 
By location, Glasgow City had the highest number of homicide cases with 19 per cent of the total (11 cases), although Glasgow's homicide rate has declined significantly in recent years. 
Today's report reveals that the homicide rate in Glasgow has fallen by 54 per cent since 2008/9, which accounts for 34 per cent of the total decrease in the homicide rate in Scotland over the same period. 
The rate of juvenile and teenage homicides involving knives in Scotland has also fallen significantly in recent years, with 40 children and teenagers killed between April 2006 and April 2011, falling to eight children and teenagers between 2011 and 2016. 
London Mayor Sadiq Khan has looked to Glasgow's Violent Crime Reduction Unit (VCRU) as a model to tackle surging knife crime fatalities and attacks in the capital, especially involving teenagers. Set up with £500,000 of initial funding in September this year, London's VCRU aims to follow Glasgow's lead in treating violent crime as a public health issue as part of the wider knife crime strategy. 
Responding to the latest homicide statistics for Scotland, Justice Secretary for Scotland Humza Yousaf said: "While the number of homicides in Scotland has fallen this year and has reduced significantly over the last ten years, one death is one too many.  
"Behind these figures are grieving families and friends and my sincere sympathies go out to all those who have lost a loved one. 
"We are determined to help people break free from cycles of violence. We will continue our efforts to drive down violent crime in our communities, both through education and enforcement, supporting prevention work with people of all ages and ensuring our law enforcement agencies and courts have the resources to deal with those who harm others."