Home Secretary vows to tackle child drug victims
The Home Secretary has pledged to step up the fight against drugs gangs that prey on children and strengthen counter-terror legislation.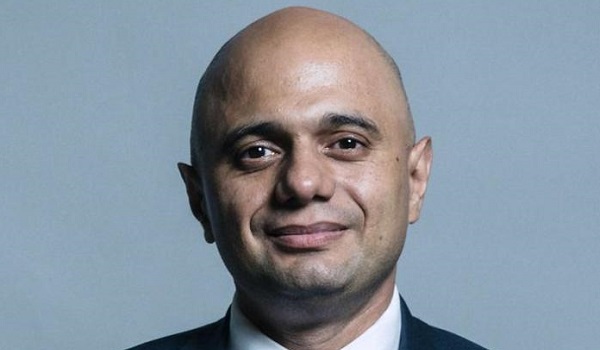 Sajid Javid proposed a £200 million endowment fund to help prevent young people from starting a life of crime and violence in his speech at the Conservative Party conference today (October 2).
The proposals prioritise the targeting of gang activity associated with County Lines drug dealing, present in 88 per cent of police forces, according to the National Crime Agency (NCA), with 720 lines operating across England and Wales.
The gangs often exploit children as couriers between major cities and rural and coastal towns.
The announcement follows a report by the Home Office and St Giles Trust which said a number of forces feel ineffective at tackling County Lines because the activity cuts across organisational boundaries and "requires significant joining up of intelligence and coordinated action".
Mr Javid said that he intends to "be the champion of giving police the tools and protection they need to do their job" especially in the current climate of rising crime levels.
He also criticised middle-class cocaine users who, despite their disbelief, are one of the causes of inner-city violent crime.
In his speech, Mr Javid also announced plans to introduce a new Designated Area offence within the Counter-Terrorism and Border Security Bill, criminalising travelling to terrorist hotspots with the intent to join a proscribed group.
He said: "You have to have a damn good reason to go somewhere like that.
"If you don't, you will be prosecuted."
The Joint Committee on Human Rights has previously expressed "serious concern" about the Bill, which it said must not be absent of the "no suspicion" clause and that officers will not be able to "simply act on a hunch".
However, the Home Office told the committee it "couldn't be more out of touch with the very real threat to life we all now face."
The Home Secretary also intends to extend the power to strip dual-citizens of their British citizenship – which currently applies only to terrorists – to "the despicable men involved in gang-based child sexual exploitation".
"The scandal of child grooming gangs is one of the most shocking state failures that I can remember," he added.
"I will not let cultural or political sensitivities get in the way of understanding the problem and doing something about it."
He said a new citizenship test will assist integration of newcomers to the UK. However, he said breaking must be broken down barriers to the UK's values and announced a consultation on making it a mandatory duty for professionals to report forced marriage whenever they come across it.
"I think especially of oppressive, medieval practices affecting women like forced marriage, female genital mutilation, and so-called honour-based violence.
"We already have some of the toughest laws in the world against these crimes. But we need to do more.
"Our message to the very worst criminals is clear: if you grossly abuse the laws of this country, you will no longer be welcome in our home," Mr Javid concluded.
The Association of Police and Crime Commissioners (APCC) welcomed the announcement to invest in illicit drug dealing as a "welcome signal that the Government intends to explore what more needs to be done to tackle this threat by limiting supply and driving down demand".
Hardyal Dhindsa, APCC Alcohol and Substance Misuse Lead, said: "The answer to drug misuse cannot come from policing alone, and so it is right that we look at how other agencies can do more to address these issues, particularly when they overlap with other issues such as poor mental health and homelessness. Drug treatment and support services have a critical role to play, and a serious appraisal of the challenges facing those services is needed to ensure that they can continue to do what they do best; save lives and help the most vulnerable escape addiction."
PFEW Chair John Apter said: "When it came to Mr Javid's speech I had a distinct feeling of déjà vu. We heard again about his plans to tackle serious violent crime, about funds to divert young people away from a life of crime and about him wanting to combat the illegal drugs trade. But this is nothing new."
The understanding of young people involved in drug networks appears inconsistent and some children may still be inappropriately criminalised according to The County Lines report by St Giles Trust.
The lack of "necessary" specialist support available for children means that they rarely receive the help that they need to exit the activity.
It added that the British Transport Police (BTP) could be able to play a "much more significant role in identifying and supporting vulnerable children, given the frequent use of trains to traffic children, drugs and money". However, due to the lack of resources, it is not currently in an optimal position.
Furthermore, children end up in a "no-mans-land" because police forces and both social services have limited resources and those in the area of arrest often seem to take the approach that they are the responsibility of the child's home area.
Kent PCC Matthew Scott has allocated £45,000 from his budget to the St. Giles Trust to continue its County Lines project, which was piloted in Margate, Thanet and Dover earlier this year.
It provided specialist casework support to help those affected to make a safe exit from County Lines activity over a six-month period.
Their work saved Kent Police an estimated £271,253 in police time alone, according to the PCC's office.
Mr Scott said: "I am delighted to be able to support their interventions for a further six months and I very much hope a longer-term funding solution can be found."