Home Secretary told she 'cannot remain in office' as knife and gun crime surge
The Home Secretary has been urged to step down following yet another rise in knife and gun crime.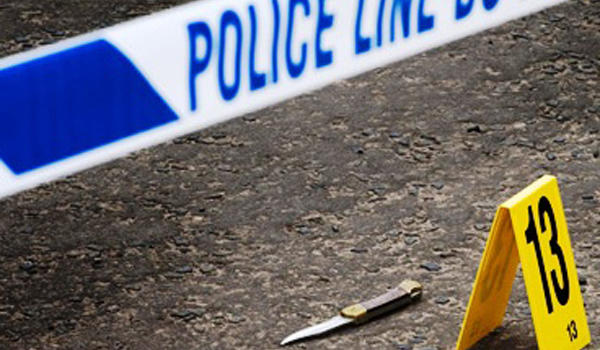 Figures published by the Office for National Statistics (ONS) show police recorded knife crime increased by more than a fifth in the year ending December 2017.
Gun crime also rose by 11 per cent – while the homicide rate surged nine per cent with 653 murders recorded last year.
Total crime estimated by the Crime Survey for England and Wales (CSEW) has remained relatively stable, although this does not include a major decline in computer misuse offences.
Shadow Policing Minister Louise Haigh has now called on Home Secretary Amber Rudd to step down, claiming her refusal to recognise the impact of police cuts has rendered her position untenable.
"From Windrush citizens to victims of violent crime, her repeated refusal to acknowledge the consequences of her own policies means she cannot remain in office," said Ms Haigh.
She added: "The Tories have axed 21,000 police officers, and neighbourhood policing, which helps to prevent crime, has been undermined. Our communities are now exposed and we have a Government unwilling or unable to put it right."
Eight in ten adults questioned for the CSEW said they had not experienced any crime in 2017.
These statistics show once again that crime, and violent crime in particular, is rising at an unacceptably high rate across the whole of England and Wales, including London.
The CSEW estimates that overall crime has fallen, although this has mostly been driven by a 28 per cent reduction in the newly-included computer misuse offences category.
Around 1.4 million computer misuse offences were recorded, while fraud – also recently added to the CSEW – remained at a consistent level.
While the CSEW is widely viewed as a more reliable measure of overall crime trends, the offences recorded by police can provide more accurate estimates of more harmful, less common violent incidents.
The ONS found 1.2 million violent crimes were reported in 2017, with the large increases in knife and gun crimes mostly clustered in the capital.
Police recorded almost 40,000 knife offences last year, the highest number since March 2011.
The past three years have seen figures rise steadily, following a downward trend at the start of the decade.
Most knife offences reported in 2017 were 'assault with injury' or 'assault with intent to cause serious harm'.
The murder rate rose nine per cent to 653, not counting the terror attacks in London or Manchester, or the deaths in the 1989 Hillsborough disaster that were recorded as manslaughter in 2016.
The findings come amid a backdrop of fatal stabbings and shooting so far in 2018.
More than 50 people were killed in London in the first 100 days of this year, mostly as a result of knife attacks. Seven people died as a result of gunshot wounds.
The ONS figures also show a 33 per cent rise in robbery and a 17 per cent increase in vehicle-related theft. And the number of burglary offences recorded is up by nine per cent, which the ONS believes is a genuine increase.
New questions on computer misuse offences were introduced to the CSEW in 2015.
In the year ending December 2016, around 1.9 million of these crimes were reported, but figures fell 28 per cent in 2017 to 1.4 million.
This decline is largely due to a 34 per cent drop in 'computer viruses'.
The number of computer misuse crimes that were reported to the National Fraud Intelligence Bureau rose 36 per cent to 22,154.
ONS statistician Alexa Bradley said the figures show that overall crime is relatively stable.
"However, we have seen an increase in the relatively rare, but 'high-harm' violent offences such as homicide, knife crime and gun crime, a trend that has been emerging over the previous two years.
"We have also seen evidence that increases in some types of theft have continued, in particular vehicle-related theft and burglary."
London Mayor Sadiq Khan said: "These statistics show once again that crime, and violent crime in particular, is rising at an unacceptably high rate across the whole of England and Wales, including London.
"This is clearly a national problem that requires national solutions from the Government."