Home Secretary to make tackling violence against women and girls a national policing priority
Tackling violence against women and girls (VAWG) is to be made as a much a priority for forces as fighting terrorism, serious and organised crime and child sexual abuse.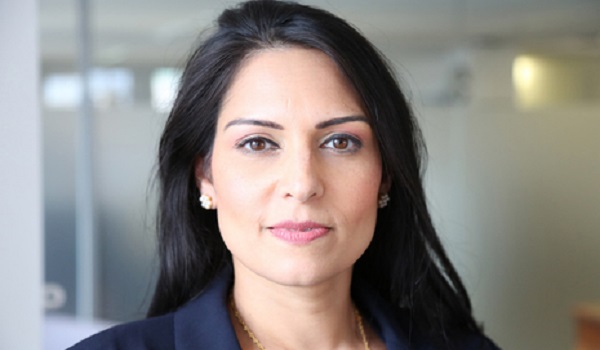 Home Secretary Priti Patel is expected to announce this week that VAWG is to be added to the strategic policing requirement (SPR) for police force in England and Wales.
Victims' Commissioner Dame Vera Baird QC described it as a "game-changing move" to tackle a problem that has reached "epidemic proportions".
The move comes as the Government prepares to respond to Her Majesty's Inspectorate of Constabulary and Fire and Rescue Services' (HMICFRS) inspection of the police's response to tackling VAWG.
Ms Patel said: "The safety of women and girls is an absolute priority and I do not accept that violence against them is inevitable.
"That is why last year I commissioned an inspection into the police's response to tackling crimes disproportionately impacting women and girls. The report made for difficult reading, but made a number of suggestions for how government, the police and others can and must do better.
"I am pleased to be accepting its major recommendation – to make tackling violence against women and girls a strategic policing requirement – meaning this will now be a national priority for every single police force in England and Wales. I will be working closely with our new national policing lead for keeping women and girls safe – Deputy Chief Constable Maggie Blyth – on this change to ensure it is implemented quickly and efficiently."
The SPR, which is set by the Home Secretary, provides clear direction to policing and highlights where police forces need to work together, using their local and regional capabilities, to protect the public. The revised SPR is due to be published in the coming months.
It requires chief constables to have regard to the SPR when carrying out their jobs, as must police and crime commissioners in their policing plans. It focuses on the key areas a police force is expected to deliver on, outlining the required policing capabilities to respond to threats and providing detail on relevant national standards, collaboration and partnership working.
The HMICFRS inspection was commissioned by the Home Secretary last year "to help and strengthen the response of the police to tackle these awful crimes and to improve women's safety".
The Government is expected to launch a new campaign this week focused on targeting and challenging perpetrators and harmful attitudes through television adverts, billboards, social media and radio advertising.
Dame Vera said: "Violence against women and girls has reached epidemic proportions with millions of women subjected to abuse every year.
"Since I have been Commissioner, I have seen report after report highlight police failures and inaction in tackling violence against women but little material change.
"The Home Secretary's inclusion of violence against women and girls in the SPR could be a game-changing move. I have been calling for this for some months and I warmly welcome it. It clearly signals the Government's intent to get to grips with violence against women and girls and reassure both victims and the public that this is an issue of utmost national importance and an urgent national policing priority."
She added: "The SPR was developed to ensure locally delivered policing is also able to meet national and international threats. Including violence against women in the SPR will accord it the same status as terrorism and knife crime, with similar central direction, leadership and drive so there can no longer be any doubt as to the obligations the police have towards victims. SPR status could also encourage policing of VAWG to become more professionalised and specialised, offering a competitive career path for the best officers to thrive.
"Implementation will be key: this action will only make a difference if resources are made available and suitable monitoring and accountability structures in place."
The Government says it has already delivered on key elements of its Tackling Violence Against Women and Girls Strategy, published in July last year, to make women and girls feel safer on the streets, online and at home.
A further £25 million has been invested in the Safer Streets Fund for measures to ensure women and girls feel safe in public spaces. These include projects such anti-spiking kits, training for venues, bystander training and other educational initiatives to change behaviours and attitudes. The Government has also piloted an online tool, StreetSafe, which enables the public to anonymously report areas where they feel unsafe.
In addition, through the Police, Crime, Sentencing and Courts Bill, the Government is introducing a Serious Violence Duty, which will require public bodies to work together to tackle serious violence – it has amended the Bill to make clear that this can include domestic abuse and sexual offences.