Home Secretary to curb chiefs' ability to comment on government policy
New plans are being drawn up by the Home Secretary to curb the ability of senior police officers to comment on government policy.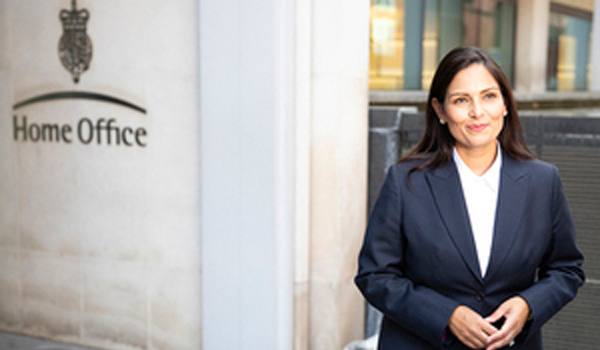 According to a report in The Times, Priti Patel has expressed concerns about the number of officers making comments on political issues and wants to find ways to draw a line "between policing and policy-making".
The plans are set to be included in a consultation on updates to the Policing Protocol Order of 2011, which will be launched by ministers this year and sets out the roles and responsibilities of various people involved in policing.
The reforms are believed to have been prompted by public interventions from senior officers in the media.
One unnamed chief constable told The Times that renewed interest and engagement from the Home Office was welcome but questioned how the Home Office might curb free speech of officers given that their operational independence was enshrined by law. "I'm not sure I could think of that many examples of chiefs being really outspoken about government policy. Lots of officers talked publicly about austerity and the impact of cuts, which was completely legitimate. But even if she redefines the rules, it won't mean I can't have a view on government policy and articulate it publicly — because I'm a free person."
Gareth Morgan, who this month retires as chief constable for Staffordshire Police, has previously called on Ms Patel to "step back" from the policing agenda and said he was concerned that she had interfered on some operational issues.