Home Secretary permits PCCs' plans for 'greater collaboration' between police and fire service
Three regions are set to benefit from the "sharing of best practice" after police and crime commissioners (PCCs) had their fire governance proposals approved, the Home Office has confirmed.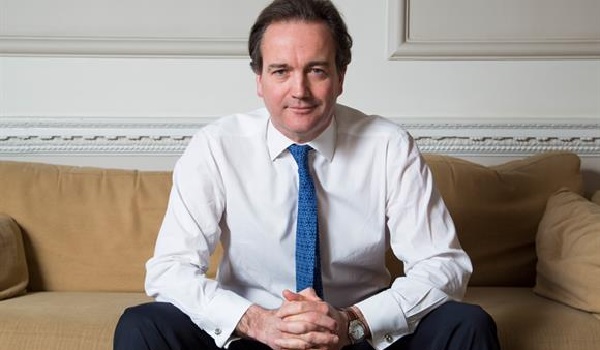 West Mercia PCC John Campion, Staffordshire PCC Matthew Ellis and Jason Ablewhite, PCC for Cambridgeshire, are the next in line to become police, fire and crime commissioners (PFCCs).
They join Roger Hirst in Essex, who became the country's first ever PFCC in October last year.
The option for PCCs to take over the governance of their region's fire service was introduced in January as part of the Policing and Crime Act 2017.
Policing and Fire Minister Nick Hurd said: "It's great to see PCCs identifying opportunities to drive greater collaboration between police and fire – there is a real opportunity to improve the services provided to local people. The proposals will encourage joint working, sharing of best practice and innovative thinking.
"Having a directly accountable leader overseeing both policing and fire will also help maximise available resources and drive transformation across both services. I look forward to seeing the benefits this will bring to the local areas."
Mr Campion's proposals were supported by 61 per cent of the 1,300 respondents who took part in his three-month public consultation.
However, he faced local resistance from councillors such as Andy Fry, who said his initial business case was "poor, with gaps, holes and lack of detail".
Mr Campion said: "This represents a real opportunity to build safer communities, which are served by more effective, efficient emergency services. The improvements I aim to deliver have been clear and consistent throughout this process and I will work tirelessly to make sure 'potential' benefits on paper, become realities.
"Our Fire Authorities have laid good foundations to build from, for which we are all grateful. However, the change to single governance will enable new ways of working that will benefit our communities and our emergency services alike.
"It will ensure our services are sharing their resources, knowledge and expertise where it makes sense to do so. It will deliver a more efficient use of public money, and it will make sure more of that money is directed where it should be – towards the frontline services that we all value so much."
Mr Ellis claims his governance model will save the fire and police service between £6-7 million a year by 2020.
Despite this, just 51 per cent of the 1,673 consultation respondents agreed with his proposals.
Around a third of fire and rescue service personnel took part in the consultation and an even lower number from the police service.
Mr Ellis said: "The change to governance and oversight will not affect frontline operations of Staffordshire Fire and Rescue Service. Officers and staff should not be unduly worried – it's entirely business as usual.
"This is an opportunity to further improve the way the police and the fire service work together and to ensure more of the funding available goes to frontline services. Staffordshire is a large and diverse county and it's important the future for both services is financially more secure with a period of stability to get on with the difficult jobs they do.
"I'm sure everyone would want to thank the various city councillors and county councillors for their time on the fire and rescue authority."
In Cambridgeshire, 2,426 people took part in the consultation, with 53 per cent supporting Mr Ablewhite's proposals.
Peterborough City Council and Cambridgeshire County Council were also consulted and opposed the move.
Mr Ablewhite added: "Cambridgeshire Fire and Rescue Service do a vital job saving lives both through their prevention work, tackling fires and through their many other important roles.
"The changes announced today will focus on how the fire service is governed and I look forward to working with the Fire Authority to ensure a smooth transition of responsibilities.
"The exact date for transfer of responsibilities has yet to be agreed."
Meanwhile, North Yorkshire PCC Julia Mulligan is among four other PCCs still awaiting a decision from Ms Rudd on her proposals regarding fire governance.
She said: "I didn't expect a decision on the North Yorkshire business case to be made today. The independent assessment of my proposals arrived with the Home Office at least two weeks after the others, and so it is understandable those making decisions need more time to give my business case full consideration.
"However, the purdah period in advance of local elections may well delay an announcement even further, and whilst I am keen to get a decision as soon as possible, I wouldn't be surprised if there was now no decision until after the local elections in May."
Analysis by Police Professional in September showed 11 PCCs have decided to either make no change or watch the progress being made by other forces, while a further eight have taken a seat on the fire authority to encourage a closer partnership between the two organisations.