Home Secretary: no safe space for terrorists
A step-change in investigative capabilities, new legislation, longer prison sentences and stronger management of offenders are among a raft of changes being made to the latest counter terrorism strategy.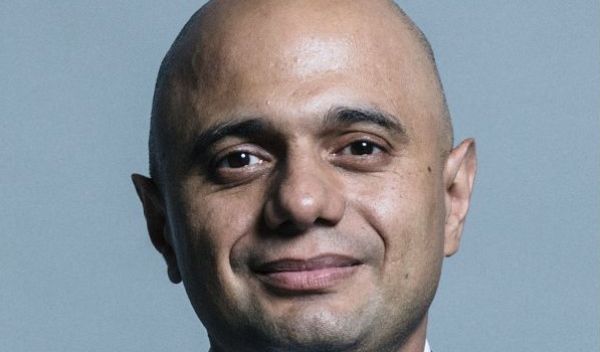 The Home Secretary has promised the fourth iteration of CONTEST will be "value for money" in the battle against the threat of violent extremism.
In his first public speech since taking on the role, Sajid Javid said the strategy aims to respond in a more agile manner to the threats the UK faces. This will be done through implementing the recommendations of MI5 and Counter Terror Policing's Operational Improvement Review, established in 2017 in the wake of terrorist attacks in London and Manchester.
Mr Javid said new counter-terrorism legislation will underpin the Government's approach, ensuring the police and Crown Prosecution Service have the powers they need to enable intervention at an earlier stage in investigations, leading to prosecutions for terrorism offences, backed up by longer prison sentences and stronger management of terrorist offenders after their release.
The strategy will retain the four P's – Prevent, Pursue, Protect and Prepare – after the Operational Improvement Review found CONTEST to be well-organised and comprehensive but that the Government ought to update the approach within the tried and tested strategic framework of these four work strands:
• Prevent: to stop people becoming terrorists or supporting terrorism;
• Pursue: to stop terrorist attacks;
• Protect: to strengthen our protection against a terrorist attack;
• Prepare: to mitigate the impact of a terrorist attack.
The Government also plans to share information more widely and support more local interventions with individuals in their own communities who are being groomed or incited to commit or support acts of terrorism.
However, the chair of the Police Federation, Calum Mcleod, expressed concern that there was a "gaping hole" within the strategy. While Mr Mcleod praised investments for nearly 2,000 security and intelligence officers announced in 2015, he criticised that "nowhere is there any mention of extra money for the police to put extra boots on the ground, when we already know that neighbourhood policing is key in combating terrorism."
"The strategy talks of 'building strong relationships with communities.' So why ignore the most powerful weapon of all? Neighbourhood police are the eyes and ears of communities – they are the gateway to building productive relationships, to instilling a sense of trust and gaining vital intelligence.
"Yet over the past few years we have lost 3,500 neighbourhood officers – there are now only around 19,200 in neighbourhood teams across all 43 forces in England and Wales."
A particular worry for Mr Mcleod was that the Home Secretary is not going to revisit funding for policing until the end of 2019, at the end of the next Spending Review. He urged the Home Secretary to reconsider amid fears next year will be too late.
He said: "Terrorists are not going to put their evil activities on hold while the Government decides whether or not to loosen the purse strings."
Other plans outlined in the strategy include multi-agency approaches at the local level – initially in London, the West Midlands and Greater Manchester – which will allow for MI5 and Counter-Terrorism Policing to share more information with a broader range of partners, including government departments, devolved administrations and local authorities.
A more integrated relationship with the private sector to "better protect our economic infrastructure" was heralded. This will include working to improve security at venues in the UK, gain faster alerts to suspicious purchases and design out vulnerabilities in infrastructure or in products that terrorists exploit.
Action, the Government said, is needed to ensure "there are no safe places for terrorists online, and these relationships provide the critical access needed to information on their communications".
It said investment will be made in technologies that automatically identify and remove terrorist content before it is accessible to all. And it will lead the global effort to prevent terrorist use of the internet.
However, fears surrounding the UK's cooperation with the EU and Europol were raised. The UK has said that it wants to remain within Europol but negotiations have failed to achieve an agreement for the UK to remain the "biggest user of Europol".
Mr Javid said that the UK Government "have always been absolutely clear that although we voted to leave the European Union, we are as committed as ever to European security.
"We want, and we need, a deep and special security partnership with the EU after we leave. And the EU needs it too. There is not a single European Interior Minister who wants to reduce the level of cooperation on security that we have now.
"When the British people voted to leave the European Union, they were not voting for us to stop working with our European allies to keep everyone safe. So it would be wrong and reckless for anyone to advocate any unnecessary reduction in this cooperation."
Commenting on the strategy, Labour's shadow Home Secretary, Diane Abbott, said that the strategy ignored the Operational Improvement Review in 2017. She said, "The Tories' focus on local authorities is a red herring when they have savagely and irresponsibly cut our police force's budget.
"A properly funded police force, working with communities, counter-terror experts and MI5 that can make the difference. However, as we have seen with the Prevent strategy, these new plans could also lead to inappropriate targeting of communities, and lead to further alienation we need to reduce."