Home Secretary: Country 'must do more' to recognise officers' sacrifice
The Home Office is to conduct an urgent review of the support given to police officers seriously injured or killed in the line of duty.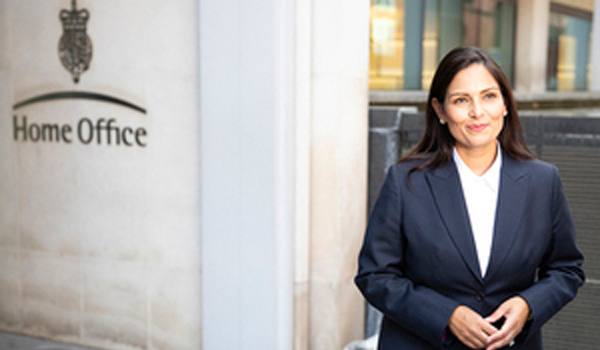 Home Secretary Priti Patel announced the review in the wake of the tragic death of Police Constable Andrew Harper on August 15.
Writing in the Sunday Telegraph, Ms Patel said she had written to the Thames Valley Police officer's family to offer her condolences.
"The brutal and mindless killing of PC Andrew Harper on Thursday was a truly appalling and sickening act. It has shocked the nation," she added.
"I know his death will continue to cause immeasurable pain for his loved ones and colleagues in the years to come.
"That is why I have instructed the Home Office to urgently explore what we can do to better support the families of our brave police officers who are seriously injured or worse by cowardly criminals."
PC Harper, 28, had been responding with a crewmate to a report of a burglary in Bradfield Southend.
The officers located a vehicle that was suspected to be involved in the burglary, in Lambdens Hill.
It is not yet known how PC Harper came to be out of his police vehicle. A post mortem carried out showed he died of multiple injuries consistent with being dragged between a car and the road surface.
Thames Valley Police continues to investigate PC Harper's death and on Saturday was granted a 36-hour custody extension for the ten males aged 13 to 30 arrested on suspicion of murder.
Ms Patel wrote: "PC Harper began his policing career as a volunteer police officer. He was the very best of British policing. The bravery he showed by heading towards danger to protect the public is extraordinary. He is a hero."
Police officers are on the "frontline of a battle to maintain control of our streets", she said, "I want their husbands and wives, sons and daughters, mothers and fathers – who worry about them every time they head out the door – to know that their safety is my first priority.
"As a country, we must do more to recognise the sacrifice made by those in policing."