Home Secretary asked to intervene in West Mercia and Warwickshire deadlock over split
The Home Secretary has been asked to intervene in the increasingly acrimonious dispute between Warwickshire Police and West Mercia Police over the ending of the strategic alliance between the two forces.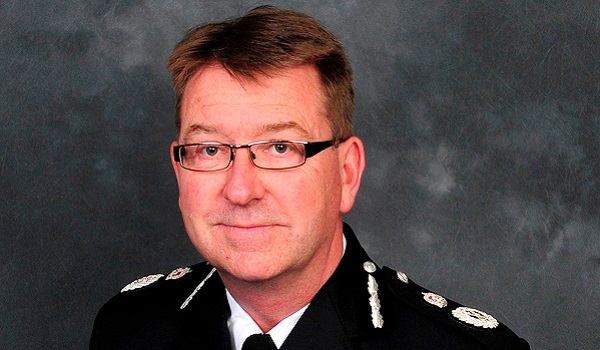 West Mercia Police announced last October that it would be ending the alliance, which began in 2012 and saw the forces share some resources, claiming it was effectively subsiding Warwickshire. However, Warwickshire Police has strongly refuted this claim and says no evidence has ever been provided to support the claim.
Each force has accused the other of rejecting multiple attempts to find an amicable solution to the dispute. They have also failed to reach a financial agreement for ending the alliance, which is due to terminate next week. West Mercia Police has accused Warwickshire Police of holding it to ransom by demanding it pays the full cost of ending the alliance. Negotiations between the two sides have now ended in a bitter deadlock.
Warwickshire Police Chief Constable Martin Jelley has now written to the Home Secretary asking her "to require West Mercia Police to continue to collaborate with Warwickshire Police across joint business areas which cannot be separated by the two forces by the original October 9 deadline imposed by West Mercia."
It is understood that Warwickshire Police is also seeking a high court injunction to force West Mercia Police to continue with the current arrangement, in order to allow for a smooth transition period.
However, a statement issued today by West Mercia Police Chief Constable Anthony Bangham and Police and Crime Commissioner John Campion said that disparities between the contributions of the two forces gave them no choice but to end the alliance.
"Having overcome the immediate financial challenges of a few years ago, we have found ourselves stuck in a collaboration where Warwickshire contributes just 31 per cent of resources to the Alliance, but has a 50:50 say on governance, giving them a disproportionate influence on West Mercia's policing decisions. This is not sustainable, and as the larger force, was always going to negatively and disproportionately impact West Mercia," said the statement.
"That '50:50' governance structure has created situations where one chief constable has been able to countermand the operational needs of another and actively prevent them from acting in the best interests of their communities. It has created situations where West Mercia has been blocked from achieving major benefits in efficiencies to reinvest in frontline services."
The relationship between the two forces deteriorated further after the publication of the latest PEEL reports by Her Majesty's Inspectorate of Constabulary Fire and Rescue Service (HMICFRS).
HM Inspector of Constabulary Wendy Williams said that the decision "does not appear to have been based on a well-evidenced business case," and added that there is "no certainty how Warwickshire will provide services without the support of West Mercia".
West Mercia Police said the report findings are out of date and that the force is in a "fundamentally different place" from when the inspection was carried out.
A joint statement issued by Warwickshire Police Chief Constable Martin Jelley and Police and Crime Commissioner Philip Seccombe accused their West Mercia counterparts of "unreasonable and unacceptable" behaviour by seeking to withdraw from joint services before their force was ready to transition to new arrangements.
"It is difficult to understand West Mercia's stated position that the decision to terminate the alliance is supported by detailed analysis and strong evidence. We have asked for this to be provided to us throughout the negotiation process, but have received no such detail. It is also significant that HMICFRS was similarly unable to uncover any detailed business case having been produced by West Mercia prior to their decision to terminate what has been a successful seven-year alliance.
"Similarly, no evidence has been provided to substantiate the claim that West Mercia Police is subsidising Warwickshire Police and we would strongly refute such a suggestion."
Mr Jelley and Mr Seccombe have made it clear that, while they wish to continue the alliance in the short-term, the relationship between the two forces has broken down so much that future collaboration is no longer possible.
"We do not wish to extend joint-working with West Mercia any longer than is necessary to achieve a smooth and safe transition for both forces," they said in their statement. "We are committed to ensuring this takes place and await details of the Home Secretary's response."