Home Secretary appoints only BAME chief constable to help increase police diversity during uplift
The first and only UK police officer from a black, Asian and minority ethnic background to serve as a chief constable has been appointed a non-executive director of the Home Office to help increase diversity in the police during the 20,000 officer uplift.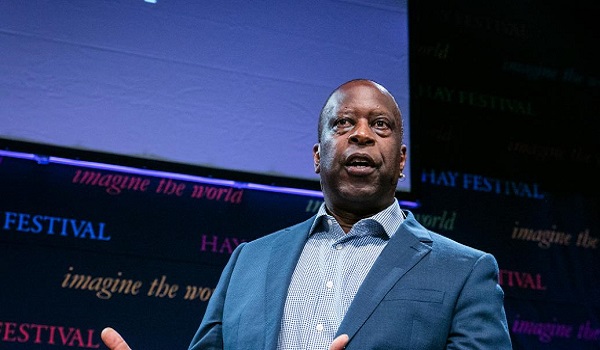 Michael Fuller, who served as chief constable of Kent Police between 2004 and 2010, has been appointed by Home Secretary Priti Patel to challenge and support the Government as it boosts officer numbers while attempting to tackle violent crime and restore public confidence in the criminal justice system.
Mr Fuller will also assist with implementing the recommendations of the Wendy Williams Lessons Learned Review following Windrush.
Mr Fuller was instrumental in setting up the Racial and Violent Crime Task Force, drew up the Metropolitan Police Service action plan in response to the Macpherson Inquiry, and established and led Operation Trident, successfully reducing gun crime in London. Mr Fuller, a qualified barrister, later served as HM Chief Inspector of the Crown Prosecution Service.
Mr Fuller said: "I know first-hand the challenges the police face in their difficult task of keeping the public safe. I hope to use my operational experience and knowledge of the criminal justice system to scrutinise the Home Office and help the department deliver its commitments, which includes recruiting extra officers, ensuring forces better represent the communities they serve and making sure the police have the support they need."
Mr Fuller is one of five new non-executive directors who will work closely with ministers and officials to support the delivery of the department's commitments. The other appointees are:
Phil Swallow, who had a 32-year career at multinational professional services company Accenture;
John Paton, who has served as chief executive of several media companies across four countries;
Tim Robinson, who is chief executive of international life sciences company LGC; and
Jan Gower, a former vice-president at IBM UK and who was also a partner at PwC.
Ms Patel said: "Our new non-executive directors will have an important role to play in helping the Home Office deliver for the public – from recruiting 20,000 extra police officers and tackling serious violence to righting the wrongs of Windrush and implementing a new points-based immigration system.
"They bring with them a wealth of experience and expertise from outside government, including careers in frontline policing and leading multinational companies, and I am looking forward to working with them all."