Home Office defends 12 per cent fall in arrests
Figures showing the number of arrests by English and Welsh forces have almost halved since 2008 "fail to capture" significant changes to how forces operate, the Home Office has said.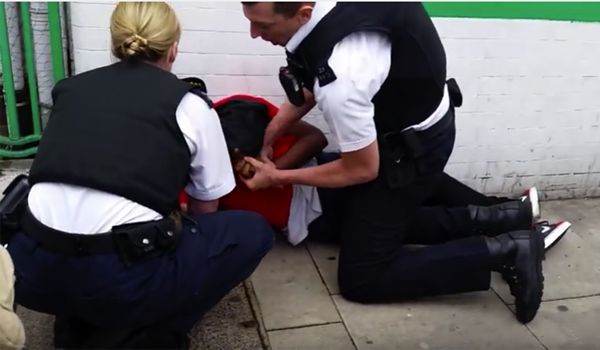 Figures showing the number of arrests by English and Welsh forces have almost halved since 2008 "fail to capture" significant changes to how forces operate, the Home Office has said. Forces were accused of relying on so-called "soft justice" after government statistics revealed the arrest rate fell 12 per cent to 779,660 last year. The new total is 48 per cent lower than the peak level of 1.5 million from 2007/08 and the lowest number since comparable records began. Critics claimed the sharp decline and "contrasting rise in recorded crime" will lead to a drop in victim confidence. However, the Home Office claims the data alone does not reflect the increasing use of alternative resolutions. A spokesperson said: "It is well known that much of the rise in police-recorded crime is due to better recording by forces. The Office for National Statistics stresses it cannot be considered a reliable measure of crime trends. "Arrest is also just one of the powers police possess to tackle crime and the number of arrests fail to capture trends such as the increase in voluntary attendance at police stations and the use of community resolutions." Crime Survey for England and Wales data shows the annual offending rate has fallen nine per cent since last year, continuing a generally consistent decline from peak levels in 1999. Meanwhile, the number of crimes recorded by police rose by 13 per cent to more than five million in the 12 months to June. Even larger increases were seen in high demand areas like violent and sexual crimes – which rose 19 per cent – and the Government has acknowledged that at least part of this rise was not due to better recording standards. Police workforce numbers have also fallen by nearly 22 per cent since 2010. Alongside the growing use of alternative outcomes, forces have been discouraged from using 'target-driven' approaches that incentive arrests. The Home Office data, published on Thursday (October 27), shows that reforms to stop and search have contributed to an overall drop in use of stop and search of 21 per cent since 2015/16. Just 303,228 stop searches were conducted last year, and the resultant number of arrests fell 14 per cent to 51,742. However, the arrest rate increased from 16 to 17 per cent. The figures also highlighted growing disproportionality in use of stop and search, claiming black people are now eight times more likely to be stopped than white people compared with six times last year. The Home Office was unable to supply the data to substantiate the conclusion. More than a third of arrests in all contexts in 2016/17 were for violence against the person offences, while theft accounted for 22 per cent. Eighty-five per cent of people arrested over the period were male, and 78 per cent were white. However, black and minority ethnic people were proportionately more than three times more likely to be arrested than white people. The average arrest rate was 13 per 1,000 members of the population, although this varied from 21 per 1,000 in Cleveland to seven in Surrey and Devon and Cornwall. National media has recently attacked forces for taking part in so-called 'gimmicks' and allegedly putting less focus on police work. On October 17, The Sun's front page article condemned Humberside Police officers for spending five minutes on a dodgem ride after patrolling Hull Fair for nine days. Avon and Somerset Constabulary also drew media ire for encouraging its officers to paint their nails to raise awareness of modern slavery, as victims are often forced to work in nail bars. Responding to the government figures, Harry Fletcher, co-director of charity Voice4Victims, said: "The sharp fall in arrests and contrasting rise in recorded crime will result in a massive fall in confidence among victims who are at the periphery of the justice system, not at the centre as so many governments have claimed."