Home Office considered cancelling the Emergency Services Mobile Communications Programme
It has been revealed that cancellation of the expensive Emergency Services Mobile Communications Programme (ESMCP) was considered as the cost of delays mounted.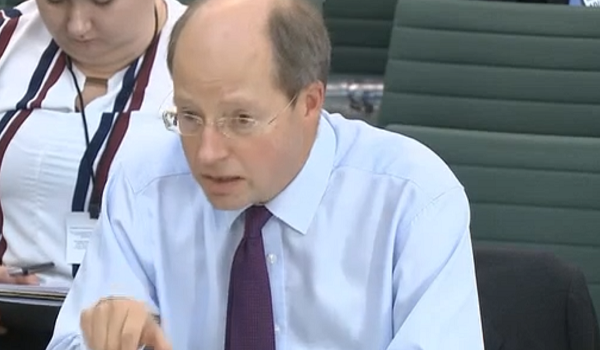 Several options were looked at in an internal Home Office review of the project, which is thought by many to be crucially important to UK policing, one of which was scrapping it.  
In a letter from Permanent Secretary Sir Philip Rutnam to Meg Hillier MP, chairman of the Public Accounts Committee dated October 8, Sir Philip wrote of the considerations that had been made, including cancellation of the project, two days before he went before the Public Accounts Committee to answer questions regarding ESMCP. 
Sir Philip wrote: "I can confirm that we have now completed this review, which looked at a full range of options, from continuing with the programme according to the original plan, cancelling the programme or identifying a new way forward." 
Outlining the review's conclusions, Sir Philip wrote that "ESMCP remains the right strategic approach to replacing Airwave and the programme continues to represent good value to money for the taxpayer." 
The Emergency services Network (ESN) was due to be operational by 2019, with the whole programme online before users made the transition, but the review reached the conclusion that it will now be done in stages, starting in early 2019.  
Sir Philip wrote: "The first ESN products are due to appear around the turn of the year, which will allow the emergency services to start testing and using them. The first of those – a network coverage testing product which we are calling 'ESN Assure' – will be delivered to the emergency services by the end of 2018.  We expect the first versions of critical voice and data products to be available from early 2019 with the final version of the product available by Autumn 2020." 
It also concluded that there is "growing confidence in the technical viability of the solution", largely due to the new software being rolled out, and that the programme team and governance of it has become stronger. 
A new contract to extend the use of the current Airwave service until 2022 has been negotiated, and while the core costs of the ESMCP programme have not changed, "Clearly the delays in turning off Airwave mean that these costs will continue for longer, increasing costs over the life of the business case."