Home Office asked to 'take officer safety seriously' through central Taser funding
The Government has been urged to help struggling forces by funding Taser centrally.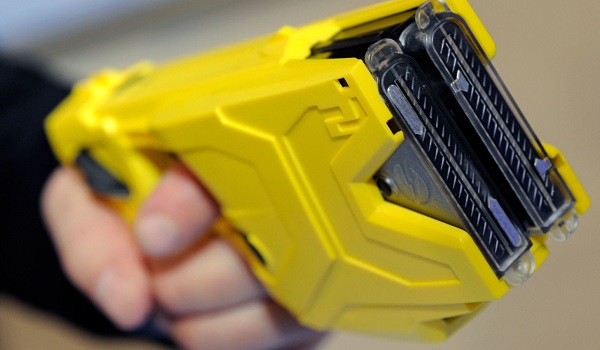 Hampshire Police Federation (HPF) chair John Apter has called on the Home Office to stop forces having to pay for the equipment from their already depleted funds.
In a letter to Policing and Fire Minister Nick Hurd, he claimed Taser is now an essential tool and has saved many from serious injury.
Hampshire Constabulary's chief constable, Olivia Pinkney, has agreed to fund the rollout of Tasers to all frontline officers in the force at a cost of £800,000.
However, Mr Apter believes some forces have been unable to take similar action due to the high cost of the devices.
Mr Apter said: "The Government praise the police when it suits them, but my colleagues have had enough hollow platitudes. They want to see something meaningful.
"Words are cheap. The Government has an opportunity to demonstrate that they take officer safety seriously and assist local forces who are struggling financially.
"The Government need to fund Taser centrally so my colleagues have the equipment they need to protect themselves and the public. I urge the Minister to support this request."
Research published by the Police Federation of England and Wales last year suggests support for Taser is growing among officers.
Over four fifths of respondents to the survey said more frontline officers should be given access to the devices, an eight per cent increase since 2014.
In March, national armed policing lead Chief Constable Simon Chesterman voiced claimed any officers who want to carry Taser should be allowed to – the same month the Government approved the deployment of the new X2 model.
Mr Apter said the full rollout of Taser in Hampshire had been a "tough financial decision" as it would mean cuts to other areas.
"It can't be right that if a chief constable supports the roll out of essential equipment such as Taser they have to pay for it by having fewer police officers or staff," he added.