Hoax call was attempt to lure police and army officers to be murdered
An explosion has been detonated close to where police officers were searching for a reported suspect device.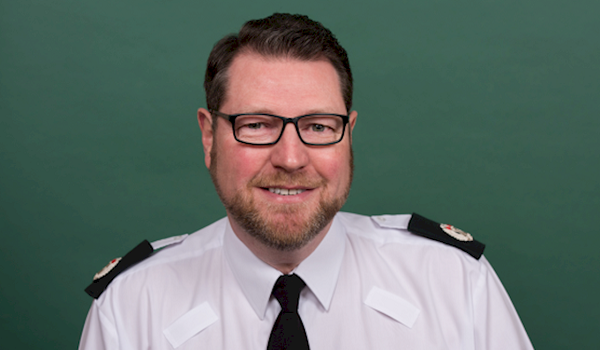 The Police Service of Northern Ireland (PSNI) believes the tip-off was a hoax designed to lure officers and bomb disposal experts.
The PSNI said it received information on Saturday night (August 17) that a device had been planted close to Whattle Bridge, Newtownbutler in Co Fermanagh. Officers secured the area and a major clear-up operation began on Sunday.
At 10.35am on Monday morning an explosion took place on the A3 Cavan Road, at its junction with Wattlebridge Road.
There are no reports of injuries.
PSNI Deputy Chief Constable Stephen Martin said: "While this investigation is at a very early stage I am of the firm belief this was a deliberate attempt to lure police and ATO colleagues into the area to murder them. Although this device was intended to kill police and army personnel, the fact that it was placed on a main road the result could well have been devastating for anyone in the immediate vicinity."
"This attack was indiscriminate and reckless and, whilst there is no doubt in my mind that police responding to this call were the target, the reality is that anyone could have been caught up in the explosion. We are extremely fortunate that the actions of officers who were first on scene meant that there was not serious injury or death.
"I wish to acknowledge and commend the bravery and commitment of those officers and army personnel at the scene of this attack."
The explosion is the second time in a month that dissident republicans are suspected of attempting to lure officers to their death with hoax calls.
In July, terrorists planted a fake mortar bomb near to a bus stop in Craigavon, and set off a loud bang to mimic an attack. When the device was examined, it appeared to be a mortar that had been fired but was set to trigger when moved.
MPs across the political divide condemned the latest attack.
DUP MP Sir Jeffrey Donaldson said it was "typical of the modus operandi of dissident republic groups".
"Every reasonable person will condemn this and see it for what it is, part of an ongoing campaign to murder police officers in Northern Ireland," he said.
And Sinn Féin MP for Fermanagh and South Tyrone Michelle Gildernew said: "Those responsible for this incident have nothing to offer society and need to end these actions immediately."