HMICFRS report 'overlooks significant areas of improvement', says Lincolnshire Police
Lincolnshire Police said it is "disappointed" by the findings of the latest inspection by His Majesty's Inspectorate of Constabulary (HMICFRS), which has "overlooked significant areas of development and improvement".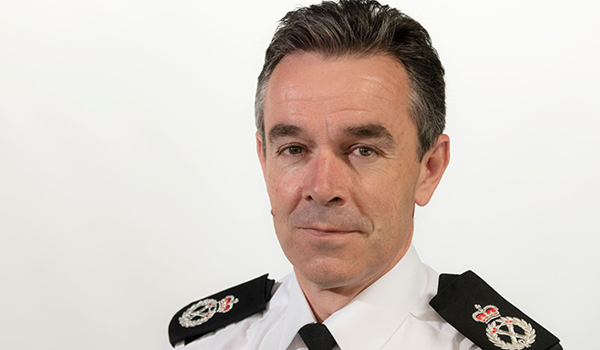 Inspectors found the force needed to improve its crime recording processes, particularly those related to violent offences, domestic abuse or behavioural crime.
HMICFRS also said improvement was needed in investigating crime, responding to the public, managing offenders and use of resources.
In particular, Lincolnshire Police did not currently have the capacity in its call handling teams to meet the demand for service promptly, while supervision of investigations was inconsistent and scrutiny of officers' use of force needed improvement.
HM Inspector of Constabulary Roy Wilsher said he was "satisfied with some aspects of the performance", including the improved leadership culture of the force, and acknowledged that the force was "on a journey", having recently exited a ten-year contract with a private provider.
"It is also undertaking significant programmes of changes across the organisation, which are designed to improve service for the public," he said. "Historically, Lincolnshire Police has been one of the lowest-funded forces in England and Wales, and this is still the case. The report should be read in this context."
However, Chief Constable Chris Haward said: "I am disappointed by the findings of this inspection which has overlooked significant areas of development and improvement in the past two years.
"I have expressed this directly to HMICFRS.
"The report has identified some areas where we agree with the findings, but there are others where we believe the conclusions have been unduly negative and failed to recognise the progress that has been made.
"I would like to reassure the public that we in Lincolnshire Police are committed to providing them with the best possible service that we can."
He added: "Policing is more complex than ever, and particularly in Lincolnshire because it is one of the largest geographical areas but with one of the most challenging funding positions of police forces in England and Wales.
"The report notes that we remain the lowest funded force and it should be read in that context – this is really important because it means that here in Lincolnshire, we have to use what resource we have as efficiently and effectively as possible, and I believe we do.
"We are ranked the 13th safest place in the country, with 15 per cent less crime per 1,000 of population, despite being 36 per cent below the national average in terms of constables.
"We are performing exceptionally well within our funding envelope but there is little context given to that in this report.
"We have been on an extraordinary journey over the last two years and have made considerable progress, and I'm pleased to see that this has been recognised by HMICFRS in this report.
"It's encouraging to see our leadership and culture has been identified as improving because we know how important it is to get that right internally so that we can deliver a high standard of policing to our communities in Lincolnshire."
Mr Haward acknowledged there was "a great deal of work still to do", but said he was "galvanised by the improvements we are making".
"We have focused our attention and invested in many areas that we know will help us keep Lincolnshire safe," he said.
This includes investment in new call handlers to "ensure we continue to improve our service", and information and training to officers and staff on crime recording.
In addition, he said the force had enhanced its problem-solving and our proactive approach to crime and anti-social behaviour and was examining the "capacity within the resources available to us" to manage offenders.
Mr Haward said: We understand our demand better than ever before, following a recent in-depth piece of analysis carried out in force.
"The challenge in meeting that demand is acute, but we understand it well and make sure we place our people where they are most needed.
"We are already working to address areas of concern that have been highlighted in this report.
"I am disappointed that our areas of good performance and innovation have not resulted in the assessment grades that I think they deserve.
"We will continue to do all we can to make Lincolnshire the safest place to live, work and visit."