HMICFRS report finds police approach to stalking and harassment 'ineffective'
Offences of stalking and harassment are not being investigated by police consistently or effectively, according to a new report by Her Majesty's Inspectorate of Constabulary and Fire & Rescue Services (HMICFRS) which claims forces are failing to protect victims.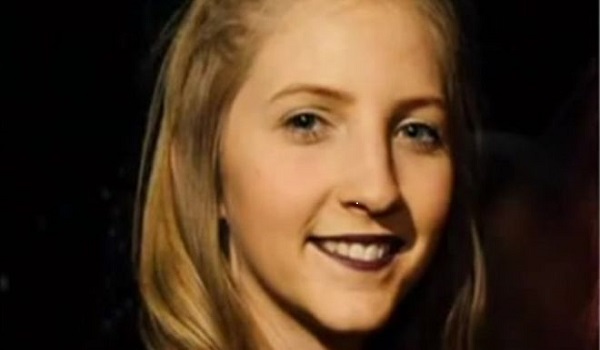 HMICFRS said police forces were not using their powers to search suspects' homes so stalking investigations are "not as thorough as they could be". 
HMICFRS also raised concerns that there was no single definition for stalking adopted by police forces and government departments. "As a result, police forces are not consistently identifying stalking, and are not protecting victims as a result." 
The HMICFRS inquiry was ordered by the Sussex police and crime commissioner after the murder of 19-year-old Shana Grice. She had reported her ex-boyfriend Michael Lane to officers five times in six months but was fined for wasting police time. Lane was jailed for 25 years for her murder in March 2017. 
Three Sussex Police officers are now facing disciplinary action following the handling of Ms Grice's case, the Independent Office for Police Conduct (IOPC) announced separately. 
Two police officers, one of whom has retired, will face gross misconduct proceedings in front of an independent chairman at public hearings next month, Sussex Police confirmed. Another police officer will face an internal misconduct proceedings, which will carried out in private. 
 No further action will be taken over five other officers investigated by the IOPC, while six other force employees – three officers and three staff – have already been handed "management advice and further training". 
HMICFRS made a series of recommendations on how improvements could be made by Sussex Police – which records the second highest number of stalking offences in England and Wales – and by the National Police Chiefs' Council (NPCC) more widely. 
The report stated: "We are concerned that Sussex Police's response to victims of stalking or harassment is not always as effective and consistent as it could be. This is because not all officers have received enhanced stalking training." 
It also recommended the National Police Chiefs' Council (NPCC) make sure all forces are making full use of powers to search under stalking laws, and encourage chief constables to review recording of crimes when a restraining order is breached. 
It is the first time a commissioner has ordered HMICFRS to carry out such a report. Inspector Wendy Williams said she was "encouraged" by the commitment from the force so far, but added: "Despite some cases being dealt with well, there were still more that could have been handled better." 
In the last two years reports of stalking and harassment have increased by more than 40 per cent across England and Wales, HMICFRS said. 
Sussex Police Assistant Chief Constable Nick May said: "The report acknowledges we have significantly improved our understanding of what stalking and harassment is, and what our response should be. It also sets out where there is even more work to do and we accept this." 
He said officers were committed to continuing to protect victims and bring perpetrators to justice and although the force's percentage average for charging perpetrators had "decreased", there were "numerous reasons" why victims may not support a prosecution. 
A Home Office Spokesperson said: "Stalking is an insidious crime that has a deep and significant impact on victims' wellbeing. Both online and offline, perpetrators leave victims feeling constantly at risk and looking over their shoulder. 
"The Government takes its response to stalking seriously, which is why it has provided more than £5 million for tackling stalking, as well as backing the Stalking Protection Act that will offer additional security to victims. 
"The report identifies a positive step change in the police's national response to stalking in the last 15 months, and action is underway in a number of areas. Last week, the College of Policing published new training for police forces on how to respond to new reports of stalking, and guidance for investigating stalking cases will follow later this year. The Home Office works closely with the National Police Lead for Stalking and Harassment to ensure an effective police response to stalking."