HMICFRS raises 'systemic concerns' about MPS
Inspectors have raised "systemic concerns" about Britain's biggest police force, including its substandard response to emergency calls, "barely adequate" crime recording and a backlog of child abuse referrals.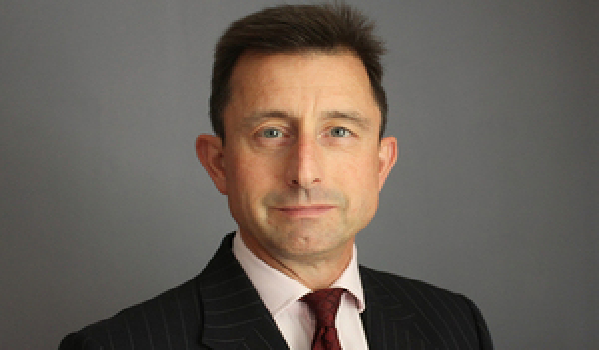 In a letter to the Metropolitan Police Service (MPS), which has been put in a form of special measures, Matt Parr, from Her Majesty's Inspectorate of Constabulary and Fire and Rescue Services (HMICFRS) said failures have been exacerbated by the number of young and inexperienced recruits brought in as part of the national drive to replace thousands of officers cut during austerity measures.
He wrote to acting MPS Commissioner Sir Stephen House, saying the organisation has had "substantial and persistent concerns" about the force "for a considerable time".
These included the findings of a damning report in March which said the force's approach to tackling corruption was "fundamentally flawed" and "not fit for purpose".
In the letter, seen by the PA news agency, Mr Parr said: "These systemic failures were not just in relation to counter-corruption related specialist matters but more generalist matters too, such as the quality of basic supervision provided to officers.
"In this respect, the gravity of the matter is amplified by the presence of a relatively young, inexperienced workforce – a consequence of the Metropolitan Police Service's increased recruitment enabled by the police uplift programme."
A recent inspection carried out by the HMICFRS, aimed at assessing the force's "effectiveness, efficiency and legitimacy", had raised "further systemic concerns", he said.
These included:
Performance falling far short of national standards for the handling of emergency and non-emergency calls;
A barely adequate standard of crime recording accuracy, with around 69,000 crimes going unrecorded each year, less than half of crime recorded within 24 hours, and almost no crimes recorded when victims report anti-social behaviour;
Insufficient supervision and oversight of some investigations;
Failure to record the grounds for search in enough detail in around a quarter of stop and search cases;
Insufficient capacity to meet demand in several functions, including high-risk ones such as public protection; and
A backlog of online child abuse referrals.
Mr Parr also highlighted a number of high-profile cases that had raised concerns and damaged public confidence in the force.
These included disturbing racist, misogynist and homophobic messages exchanged by officers at Charing Cross; the stop and search of British athlete Bianca Williams; strip searches of children; "seemingly incomprehensible" failures in the investigation into serial killer Stephen Port; and the murder of Sarah Everard by a serving police officer.
He told Sir Stephen that, while the force could claim some "very considerable successes", the decision had been made to move it into a form of special measures called the Engage process.
According to the HMICFRS website, a force enters the process if it is "not responding to a cause of concern, or if it is not succeeding in managing, mitigating or eradicating the cause of concern".
It adds: "In the Engage phase, forces will develop an improvement plan to address the specific cause(s) of concern that has caused them to be placed in the advanced phase of the monitoring process."
A spokesman for the MPS said: "We recognise the cumulative impact of events and problems that the Met is dealing with. We understand the impact this has had on communities and we share their disappointment. We are determined to be a police service Londoners can be proud of. We are talking to the inspectorate about next steps."