HMICFRS raises concerns about Gwent Police's service to the public
Gwent Police needs to improve the service it provides to the public in answering and attending calls and identifying vulnerable callers, says His Majesty's Inspectorate of Constabulary and Fire and Rescue Services (HMICFRS).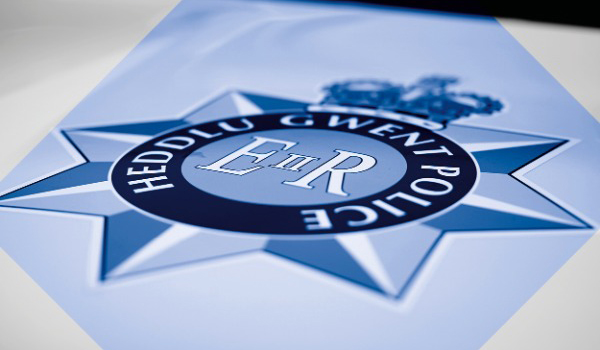 In its latest inspection, HMICFRS found the force was 'inadequate' at quickly answering emergency calls and attending incidents.
It added that too often the force failed to give appropriate crime prevention or safety advice to callers waiting for officers to arrive.
However, HMICFRS praised the force for some promising early intervention initiatives with young people, and its investment in novel approaches to help people feel safer in public places.
His Majesty's Inspector of Constabulary Wendy Williams said: "I am satisfied with some aspects of the performance of Gwent Police in keeping people safe and reducing crime, but there are areas where the force needs to improve.
"In particular, call handlers don't answer emergency calls quickly enough. And on many occasions, they don't carry out thorough risk assessments when crime and incidents are reported to the control room.
"Too often, the force doesn't meet its own time frames for attending incidents and doesn't give appropriate crime prevention or safety advice to callers who are waiting for officers to arrive. This means that evidence gathering opportunities may be lost and investigations compromised.
"Victims aren't always informed of delays and so their expectations aren't always met. I am concerned that this may cause victims to lose confidence and disengage from the process.
"We will continue to monitor the force's progress as it addresses our concerns."
Inspectors rated Gwent Police 'good" at preventing crime and anti-social behaviour, notting: "The force has a neighbourhood policing strategy that focuses on preventing crime and anti-social behaviour and protecting vulnerable people, and The force understands neighbourhood policing demand well by using analysis and sharing data with partners."
The force was also rated 'good' at managing offenders and suspects.
"Gwent Police uses its established processes to prioritise the arrest of suspected offenders well and the force has clear governance, policy and scrutiny to ensure the appropriate use of pre-charge bail, released under investigation, and voluntary attendance of suspected offenders," said HMICFRS.
However, the force needs to improve how it investigates crime and protects vulnerable people, said the inspectorate.
"The force should make sure that it has the capacity and capability to effectively investigate crime on behalf of the public, and that its governance and scrutiny arrangements result in improved standards of investigation," said HMICFRS.
"And the force should make sure that its governance and scrutiny arrangements provide enough capacity and capability to effectively protect vulnerable people."