HMICFRS 'particularly concerned' about how MPS responds to indecent images of children
Concerns have been raised about delays and poor outcomes in child protection at the Metropolitan Police Service (MPS).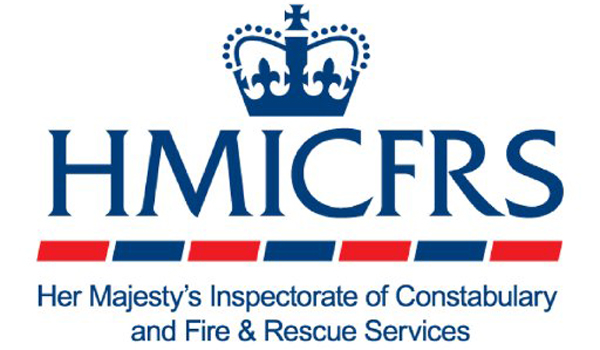 Her Majesty's Inspectorate of Constabulary and Fire and Rescue (HMICFRS) said it was "particularly concerned about how the MPS responds to indecent images of children (IIOC) and online child sexual exploitation (CSE) cases, and its management of registered sex offenders (RSOs)."   
While the latest inspection by HMICFRS was encouraged by improvements to child protection following an extremely critical report in 2016, force performance in these areas "had in some respects deteriorated" since its 2016 and 2017 inspections it said.  
The latest inspection report published on Wednesday (March 28) found sex offender managers were now managing around 100 offenders each – in 2016, that number was between 50 and 60.   
An MPS spokesperson said that "caseloads of officers working in child protection are higher than we would like". 
"This is also true of other areas of policing and we are working with officers to ensure that they are undertaking high quality investigations and keeping children safe," they added.  
Of 34 online cases involving IIOC and CSE, 29 were assessed as either inadequate or requiring improvement.   
In addition, 15 of those had to be sent back to the force because HMICFRS considered they contained evidence of a serious problem, such as a failure to follow child protection procedures or a child potentially at risk.  
Processes used by the MPS to examine devices suspected of containing IIOC were found to be ineffective due to the limited capacity of the digital examination team. As non-specialist investigators had limited access to the digital triage, they must make uninformed decisions on which devices should be sent to the team.   
HMICFRS said while it is recognised that online exploitation is an increasing national problem, the MPS now needs to focus its efforts on children who are at risk of harm today, and not simply wait for improvements to structures and processes to filter down to the front line.  
The MPS said that the scale of child abuse and sexual exploitation offending online has grown in recent years. 
"This increased demand on police, coupled with the need to keep up with advancement of technology and adapt our methods to detect and identify offenders, means it is a challenging area for the Met and police forces nationally," it said.   
"However, we are committed to addressing these challenges to improve our response in this area."  
HMICFRS has made a number of recommendations to the MPS, some of which should be put in place immediately, such as:   
Improving delays in visits to registered sex offenders; 

Increasing staff awareness at all levels, particularly the appropriate use of the 'absent category', with training in both 'absent' and 'missing' categories; 

Improving staff awareness of the links between children going missing from home and the risk of sexual exploitation, particularly when there are repeat episodes; and

Within three months it should develop and improve planning of its responses to child abuse, CSE and missing children so that it can protect children at an earlier stage. 
HMICFRS said the MPS should undertake a skills audit to assess what training is required for those undertaking specialist child protection work but who have no previous detective or child protection experience.   
The audit should also establish that staff in both boroughs and the Specialist Crime and Operations Directorate dealing with child protection matters such as child abuse, indecent images of children, CSE and missing persons are appropriately trained to carry out their duties.   
The MPS said it has developed new training and awareness courses for safeguarding officers and staff, and additional training was being developed for those in specialist roles.  
Commander Richard Smith, the MPS's head of safeguarding, said: "We are pleased that HMICFRS has recognised improvements made to our child protection arrangements since their first report was published in early 2017.  
"We have made a range of changes at a strategic level which have led to better organisation, oversight and leadership in child safeguarding. We have revised our training delivery to both frontline and specialist officers and staff, deployed additional specialist staff into our multi-agency safeguarding hubs and worked hard to ensure that protecting children is a priority for everyone in the MPS. This has led to better levels of performance in some areas.  
"We are pleased to see measurable improvement in our investigations since the last HMICFRS report was published. However, we know that we still have a lot more work to do before our child protection arrangements are consistently as effective as they should be, especially in relation to our response to online child sexual abuse and exploitation, which we are addressing through the introduction of basic command unit safeguarding teams and bespoke training."  
HM Inspector of Constabulary Matt Parr said: "Since our 2016 inspection, the Met has taken some significant steps to improve its safeguarding practice for vulnerable children. This has resulted in better and more effective oversight of child protection practices across the force, but oversight isn't everything. We remain concerned about the current service the Met provides, given the extreme vulnerability of many of the children who come into contact with the force.  
"There has not been enough improvement to the actual protection provided to all children. We also have significant concerns about the Met's approach to tackling online child abuse and exploitation. Limited capacity in specialist teams, backlogs and resourcing pressures have all led to the force being overwhelmed by cases and not able to provide the service victims need and deserve. Although we recognise that the increase in online exploitation of children is a national problem, we have made a further recommendation for the Met to address in this area.  
"The Met's better understanding of child protection cases across London must now result in quicker, more significant and more sustained improvements in the experiences of children who need help and protection."