HMICFRS grades one force 'inadequate' and criticises collaboration termination
The latest batch of inspections by Her Majesty's Inspectorate of Constabulary and Fire and Rescue Services (HMICFRS), published on Friday (September 27) have found that continuing financial and administrative pressures mean many forces are unable to give the public the best possible level of service.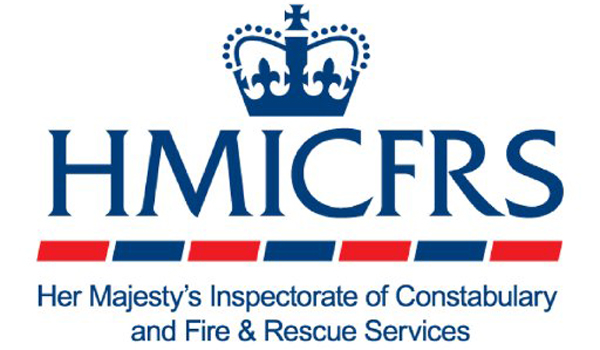 While the majority of the 15 forces inspected were found to be performing well overall, more forces were found to be in need of improvement in a greater number of areas than in the first group of PEEL (police effectiveness, efficiency and legitimacy) inspections published earlier this year.
The inspections took place before the recent announcements of the recruitment of additional officers, but HMICFRS says this makes the findings even more relevant.
"It is welcome news that the government plans to increase the number of police officers. But it will not, on its own, solve the pressures facing policing. Our report shows areas that need addressing to make sure the public feels the benefits," said the report.
Of the 15 forces included in the report, ten were graded as good for effectiveness, four as requiring improvement and one as inadequate. In terms of efficiency, nine forces were graded as good, four as requiring improvement, and two as inadequate. In the field of legitimacy, eleven forces were graded as good, three as requiring improvement and one as inadequate.
West Mercia, Northamptonshire and Northumbria all received numerous negative comments about their performance.
However, by far the strongest criticism was reserved for Cleveland Police which was found to be inadequate in all three areas – efficiency, effectiveness and legitimacy – leading HMICFRS to bring forward publication of its findings. The force is currently being supported through the national oversight process in a bid to improve its performance.
HMICFRS expressed particular concern that the force's performance declined since the last inspection.
HM Inspector of Constabulary Phil Gormley said: "The force has been assessed as inadequate in each of the three main areas we looked at in this inspection and we have highlighted to the force six areas which are causes for concern. This is extremely worrying.
"The force doesn't appropriately prioritise crime prevention. There is a lack of strategic direction, and the force doesn't allocate enough resources to prevention work. Staff who carry out prevention work lack an understanding of the priorities they should be tackling.
"It is failing to respond appropriately to vulnerable people, including children. It is missing opportunities to safeguard them and exposing them to risk.
"Many senior leaders are not consistently demonstrating ethical behaviour. The inappropriate behaviour of senior leaders within Cleveland is so profound that it is affecting the efficiency and effectiveness of the force.
Richard Lewis was appointed chief constable in April, just before the inspections took place in May, and took a highly unusual step this month to install Ian Arundale, his former boss and chief constable of Dyfed-Powys Police, as his deputy.
The leadership of the force has experienced troubled times in recent years. Mr Lewis took over after his predecessor Mike Veale resigned in January after it emerged that he was facing an investigation into alleged serious misconduct. The Independent Office for Police Conduct is still investigating claims he behaved inappropriately and acted in a discriminatory manner.
In October 2012, Sean Price became the first chief constable to be sacked in 35 years after he was found guilty of gross misconduct. Meanwhile, a National Crime Agency (NCA) investigation is ongoing into Assistant Chief Constable Adrian Roberts who was suspended in April on suspicion of gross misconduct.
Mr Gormley said: "Cleveland Police doesn't adequately engage with local communities. It doesn't consistently treat its workforce with fairness and respect and it doesn't effectively communicate with or engage its workforce; its processes aren't perceived to be fair and it doesn't understand its workforce well enough to support them.
"In view of these findings, I have been in regular contact with the chief constable. Given the critical improvements that need to be made, the force has been placed into our national oversight process. I will continue to closely monitor the performance of the force and expect to see an effective plan to respond to these significant deficiencies."
Responding to the force being placed into the scrutiny measures earlier this year, Mr Lewis said: "In June, I made a pledge to our communities that Cleveland Police would make the decisive improvements necessary to become a truly public service focused organisation with prevention at its heart.
"Our communities continue to have my absolute commitment that we're already working tirelessly to make significant improvements and when necessary we will bring in experts from outside Cleveland Police to support us. We hope that the public will continue to show support for our front-line officers and staff while challenging us to live up to our pledge."
Cleveland PCC Barry Coppinger said he would hold Mr Lewis to account for taking the actions and deploying the resources necessary to effect change and that he would continue to campaign for fairer funding for the force.
However, Tees Valley Mayor Ben Houchen called on Mr Coppinger to resign.
"This is an organisation whose main purpose is to uphold the law and to protect the public and it is patently failing at both. Teesside deserves so much better than this. We should be proud of our force and proud of our officers and until Barry goes, this will be impossible to achieve."
Other than Cleveland, the only force to receive an "inadequate" rating in any areas was Northamptonshire, which was found to be failing at "operating efficiently and providing sustainable services to the public". It was also graded "requires improvement" in terms of effectiveness and legitimacy.
HM Inspector of Constabulary Zoe Billingham said: "The force is not investigating crime effectively. I am concerned about the standard of investigations and the lack of scrutiny by supervisors and senior managers. The force doesn't always respond to vulnerable people quickly enough, so it could miss opportunities to safeguard people at risk.
"The force's limited understanding of demand for its services is worrying. It needs to remodel processes that supress or hide demand. It needs a much clearer understanding of its workforce's skills, and those it will need in the future. This will help the force plan how to use its resources more efficiently."
Earlier this month Northamptonshire Police Chief Constable Nick Adderley took to social media to issue a video apology that warned the PEEL report for his force would "not make pleasant reading" and would make it clear Northamptonshire Police was "failing the public".
In his video, Mr Adderley said many of the issues highlighted by the report were already being addressed.
"We are already making significant differences to the way we police in Northamptonshire. One failing of the past was that it was very difficult for a victim of crime to get hold of someone that was responsible for that investigation. That's all changed. Officers now own investigations."
The force came under fire in June for having "missed opportunities" before the murders of two children killed by their father figures. In July, HMICFRS said it was still failing vulnerable children.
The force was also criticised for its handling of sex offenders, poor supervision and severe backlogs in child protection cases. Mr Adderley said: "We are not in the same place; we have moved significantly forward."
Northumbria Police, while achieving a "good" grade for the way it treats the public and its workforce, received a grade of "requires improvement" for effectively reducing crime and keeping people safe as well as for operating efficiently and providing sustainable services to the public.
The force was told that it needs to improve how it prevents crime and anti-social behaviour through better engagement with its communities and a more consistent, structured approach to solving neighbourhood problems. Northumbria was also told it needs to improve how it understands current and future demand.
HMICFRS was highly critical of the decision by West Mercia's police and crime commissioner to withdraw from collaboration arrangements with a neighbouring force.
West Mercia Police was rated as "requiring improvement" in all three pillars of inspection.
HM Inspector of Constabulary Wendy Williams said: "I have concerns about some aspects of the performance of West Mercia Police in keeping people safe and reducing crime and, in particular, serious concerns about the force's efficiency.
"The force currently provides many of its services through an alliance with Warwickshire Police, an arrangement that it will end in October 2019. I am concerned that the force's decision to terminate the alliance does not appear to have been based on a well-evidenced business case, nor were the public or partners consulted beforehand.
"My overall assessment is that, despite some significant improvements in some areas, the force's performance has declined since last year. I have been in regular contact with the chief constable, because I do not underestimate the challenges ahead."
HMICFRS found there were "serious concerns" about the efficiency of Warwickshire Police, but acknowledged the "extremely difficult circumstances" that the force had been placed in as a result of the ending of the strategic alliance between the two forces.
Responding to the findings of the report, Chief Constable Martin Jelley said: "The inspection took place in March and significant progress has been made since this time and we are confident that our new arrangements for the future will address the points raised by the inspectorate."
The report also highlighted concerns with the way in which the force investigates crime, with capacity and capability issues meaning that some crimes take too long to bring to an outcome.
Warwickshire police and crime commissioner Philip Seccombe said: "The rising levels of demand have placed a strain on the force's capacity to investigate some types of crime, alongside a shortage of experienced detectives, something that all forces nationally have faced. There are also issues within the wider criminal justice system which have a negative impact on the police's ability to progress investigations to court speedily.
"My office has done considerable work to examine the underlying issues and I have raised my concerns with the chief constable and other criminal justice agencies that victims are waiting too long for an outcome. As a result, I know that there has been work to address these issues within the new policing model."