HMICFRS: Gap between what police can do and what the public expect of them 
The first Integrated PEEL Assessments (IPAs) have commended forces for providing a good service but inspectors warn that mounting pressures are threatening forces' ability to root out corruption.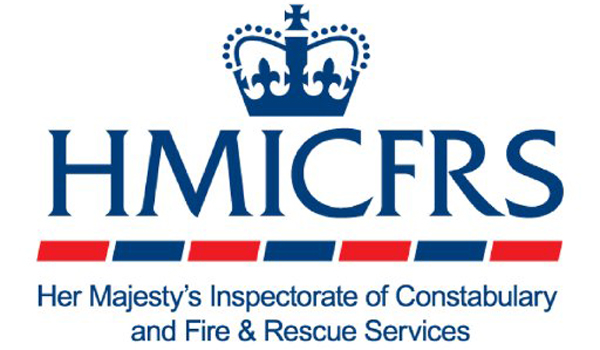 Her Majesty's Inspectorate of Constabulary and Fire & Rescue Services (HMICFRS) published the first 14 forces' assessments in the new format on Thursday (May 2).   
The IPAs detail three aspects of police performance – effectiveness, efficiency and legitimacy – and take a risk-based approach to reduce the intensity of inspections on forces. Previously forces were inspected separately on each aspect.  
The remaining forces' inspection reports will be published in two groups later this year.   
HMICFRS found that, across the board, the 14 forces were increasingly affected by mounting pressure in different ways.  
HM Inspector Matt Parr said: "If these trends continue, the service the police provide is bound to deteriorate. A discussion is therefore needed about what needs to change."  
"It isn't clear how long forces will be able to maintain their current performance levels," HMICFRS added.  
Mr Parr said, as the report is based only on the first group of 14 forces, HMICFRS has to be "tentative in how we judge policing as a whole".   
"The patterns we are beginning to see emerge paint a picture of a committed and capable police service that is starting to show signs of real strain in some areas. Many of the forces we inspected are in general providing a good service to the public, but all are faced with competing priorities that if not managed correctly could see this service deteriorate," he added.  
However, there have been some areas of innovation and improvement, particularly in identifying vulnerability.   
"But the forces we inspected are trying to meet ever-more complex and high-risk demand with strained resources.  We have previously reported that redeploying neighbourhood officers, often to response, can damage their crime prevention work and limit their engagement with communities. We found that this trend has continued over the last year. Most forces also continue to have a large number of vacancies for detectives," he added.  
"Forces are improving how they manage demand, but that is having a knock-on effect in other areas. For instance, this is stretching forces' ability to root out corruption which, as well as having serious ethical considerations, threatens to increase demand in the longer-term. It is also having an adverse effect on the wellbeing of officers.  
"There is too big a gap between what police can do, and what the public expect of them."  
National Police Chiefs' Council (NPCC) Chair Martin Hewitt said: "I'm pleased to see the independent inspectorate of policing has found a good level service with the majority of forces graded as either good or outstanding.  The substantial work from all forces to meet the needs of the public and be as efficient as possible is recognised. Particular emphasis is given to examples of innovation, improvements in how we protect the most vulnerable and investment in technology to better manage demand.     
"Police chiefs, along with many others working in policing, have been very clear that the service is under severe pressure and requires additional long-term funding."  
Of the 14 forces inspected, HMICFRS issued the following grades: 
The only force to receive 'outstanding' for effectiveness was Durham Constabulary. The forces graded 'good' in this category were: City of London Police; Cumbria Police; Dyfed Powys; Essex Police; Gloucestershire Constabulary; Humberside Police, Kent Police, Norfolk Police, Nottinghamshire Police, Leicestershire Police, West Midlands and Wiltshire. Greater Manchester Police 'requires improvement'.  
Durham Constabulary, Kent Police, and Norfolk Police were graded 'outstanding' for efficiency. City of London Police, Cumbria Police, Essex Police, Gloucestershire Constabulary, Humberside Police, Leicestershire Police, West Midlands Police and Wiltshire Police received 'good'. Dyfed Powys, Greater Manchester Police and Nottinghamshire Police were graded as 'requiring improvement'.  
Kent was the only force to receive 'outstanding' for legitimacy. Graded 'good' were Cumbria, Durham, Essex, Gloucestershire, Greater Manchester, Humberside, Leicestershire, Norfolk, Nottinghamshire, West Midlands and Wiltshire. Dyfed Powys 'requires improvement'. 
Durham Constabulary was particularly commended for its efforts at keeping people safe and repeated its grades under the previous inspection regime, judged as 'Outstanding' for efficiency and effectiveness.  
It was identified as having particular strengths in crime prevention, anti-social behaviour as well as tackling serious organised crime.   
Meanwhile, HMICFRS raised concerns about how Dyfed Powys Police prevents crime and keeps people safe. The HMICFRS report said officers did not always complete risk assessments when responding to victims of domestic abuse.  
The force was deemed as 'Requiring Improvement'.  
In response, a force spokesperson said: "The areas we police remain the safest in England and Wales, but geographically they are also the largest. We will continue to work hard to ensure we are there to meet our communities' needs, as well as keeping ahead of the new and emerging crime types."    
HM Inspector Wendy Williams said she is "disappointed to see limited progress since last year in how the force makes sure it treats its workforce fairly".  
Greater Manchester Police (GMP) was also deemed as requiring improvement in keeping people safe and crime reduction. HMICFRS recommended it assure itself that it is able to provide a consistent and effective neighbourhood policing service.  
Since its last inspection, inspectors found, GMP has declined in its performance.  
A GMP spokesperson said: "Whilst we accept some of these findings, there are others which we have challenged, in particular we do not agree that our performance has declined since the last report. 
"We have made many improvements since the last report and we already have a plan in place to continue to make further improvements where we need to do so. 
"The scale and complexity of the demands faced by GMP are amongst the most challenging in policing. We must try and meet these demands with considerably fewer resources than in the past and this inevitably means that we cannot offer the level of service we have previously or indeed that we would like to do now." 
City of London Police was found to require improvement in legitimacy – in how it treats its workforce and the public. The force must do more to ensure that it can root out corruption, its inspection report recommended.  
Kent Police was graded 'Outstanding' in two areas – efficiency and legitimacy. HMICFRS was particularly impressed with the force's recording of crime, repeating the outstanding grade the force achieved in January as part of the rolling inspection programme of this area of activity.   
It was also congratulated for its ambitious future planning and understanding of changing demand.   
Other areas of good practice were found in Cumbria where the force was found to have a "constabulary-wide culture of continuous improvement".   
Of particular note was the significant improvement in how it treats people in need since its last inspection.  
Essex Police was graded 'Good' in all three areas, and was found to work well with its partners to identify and protect the vulnerable.  
It also uses information effectively to develop robust financial and workforce plans.  
Gloucestershire Constabulary encourages a culture of continuous learning and ethical behaviour which supports the workforce. This provides a "good foundation" for continued improvement.   
However, it must improve in its understanding of serious and organised crime, HMICFRS recommended.  
While work needs to be done in its crime reporting, Humberside Police was graded good in all areas. It had improved in its crime investigations and has found stronger means to identify vulnerable people.  
By consulting with communities, the force was particularly strong at identifying unique concerns.  
Leicestershire Police was able to improve victims' reports of crime since its last inspection. Consequently, it now receives and investigates them better.   
The force's skills and technology were particularly strong at tackling cyber-crime.   
Norfolk Constabulary was graded 'Outstanding' for providing sustainable services to the public and for operating efficiently.   
It had invested in a large range of new technologies such as automatic number plate recognition, which is used to target offenders and the organised crime threat from the growth of County Lines networks.  
The force is also able to concentrate more on vulnerable callers most in need of policing services through its advanced telephony system. This means the control room can prioritise 101 calls based on harm and risk.   
Nottinghamshire Police requires improvements in how efficiently it operates and the sustainability of its services to the public. 
In particular, it needs to improve its understanding of the changes in demand. HMICFRS said that greater use of partnership data is required to achieve this. 
And it needs to understand the effect that pressures on partner organisations have on its own demand. 
HM Inspector Zoe Billingham also raised concerns that the force's decision to withdraw from the East Midlands Operational Support Service (EMOpSS) collaboration may impact on efficiency. She said it is not yet clear whether this was the right decision. 
HMICFRS also recommended the force examine how it deals with potential unfairness at work. 
The "extraordinary circumstances" that Wiltshire Police faces due to the Skripal attacks in Salisbury were noted when HMICFRS said that improvements were required to its response to serious and organised crime. The inspectorate said that it should adopt a more structured approach to tackling it.   
HMICFRS said it welcomes improvements that are expected to be made over the coming year.   
Though West Midlands Police was graded 'Good' in all areas, Ms Williams said she is "concerned about how the force responds to its current demand" and crime recording. However, it was noted that it has developed an understanding of future demand which it can use to inform future financial planning.  
It also needs to improve consistency in assessing risk and response to vulnerable people.   
Ms Williams added: "The force continues to uphold an ethical culture and promote standards of professional behaviour well".