HMICFRS: Forces still 'failing some victims of crime' over crime data integrity
Inspections into the recording of crime in Gwent Police and Dyfed-Powys Police judged both forces to require improvement, despite the concerted efforts of both forces to record crime more accurately.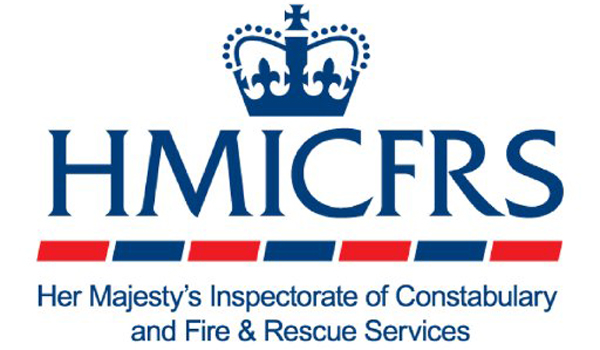 Her Majesty's Inspectorate of Constabulary and Fire & Rescue Services (HMICFRS) looked at the two forces as part of a rolling programme of inspections across England and Wales. 
Of particular importance was the recording of domestic abuse crimes as they often involve victims who are particularly vulnerable. 
Based on crime reports from October 2017 to March 2018, HMICFRS estimated that Dyfed-Powys fails to record over 3,300 reported crimes each year as it records 87.8 per cent offences. 
Gwent Police did slightly better, with an estimated recording rate of 90.5 per cent, but this meant that around 5,100 crimes were not being recorded per annum.  
Contributing to both the forces' performance was a lack of understanding into the crime recording rules and requirements, which led to incorrect recording decisions. Gwent Police had a lack of supervision which contributed to these errors.  
Dyfed-Powys Police officers often did not record a proper reason for not recording a crime. 
HMICFRS said that where Dyfed-Powys Police failed to record domestic abuse crimes, officers and staff do not complete the necessary domestic abuse, stalking and harassment (DASH) assessments. 
Gwent Police had considered safeguarding requirements in most unrecorded domestic abuse reports. However, in eight cases of 44 there was no record on the report of safeguarding requirements being considered. 
Nonetheless, at the time of the inspection the force nominated a detective chief inspector to improve domestic abuse crime recording, by raising awareness and giving bespoke training to officers and staff. 
The inspection also commended Gwent Police's introduction of a comprehensive domestic abuse action plan to make sure that it responds professionally and effectively to domestic abuse incidents.  
Dyfed-Powys Police had good leadership and culture surrounding crime recording, "messages from the chief constable and the chief officer group are clear and unequivocal", HMICFRS said. 
The leadership and culture in Gwent Police was reported to be outstanding with evidence of strong governance at a senior level.