HMICFRS calls for clarity on National Crime Agency funding
The Home Office should make it clear how much money the National Crime Agency (NCA) will have for the next three years, a new report has recommended.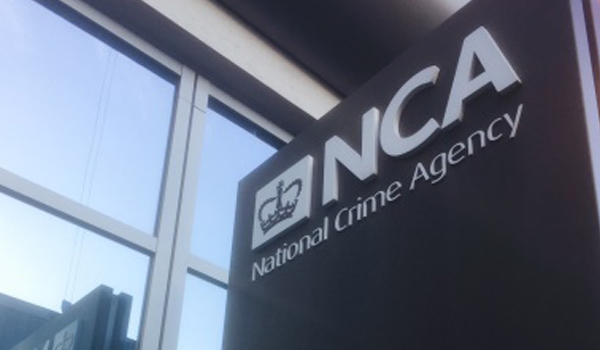 Her Majesty's Inspectorate of Constabulary and Fire and Rescue Services (HMICFRS) found that the NCA has struggled to improve its slow and inefficient IT systems due to the short-term and uncertain nature of its funding – which could be detracting from the agency's operational work.
HMICFRS said that the NCA was focusing its investigations on the right areas in line with national security threats, and that the agency manages investigations rigorously, with effective prioritisation of its resources.
The inspectorate made several recommendations, including that:
The Home Office should make it clear how much money the NCA will have for the next three years to allow the agency to invest in longer-term projects;
The NCA should ensure officers are not using personal mobile phones to obtain evidence and communicate during covert operations;
The NCA should ensure all officers have access to a radio during operations or when dealing with suspects, and that officers have the knowledge and confidence to use these radios correctly; and
The NCA should consider investing in updated surveillance equipment so that officers have the quality of equipment needed to tackle the most sophisticated criminals.
Her Majesty's Inspector of Constabulary Matt Parr said: "Our inspection focused on how the NCA investigates serious organised crime and at what cost. We are satisfied that the NCA is meeting its statutory obligation in this area.
"While we found evidence of good practice, we also had concerns in some areas – including the use of personal mobile phones during covert operations, and officers not always having access to radios – which could mean they are at risk in volatile situations. The NCA has told us that it has now taken steps to rectify these issues.
"The NCA has struggled to resolve IT issues, potentially at the detriment of its operational work to tackle sophisticated criminals in the UK and abroad. We therefore recommend that the Home Office should make it clear how much money the NCA will have for the next three years, so the agency can invest where it needs to – including in better IT systems."
In a speech delivered in 2019 at the launch of the NCA's annual threat assessment, Director General Lynne Owens called for an additional £2.7 billion to be invested in the agency over a period of three years. She noted that the lack of a dedicated funding stream for serious and organised crime was restricting the NCA's ability to take the growing threat.
"The choice is stark," she said. "Failing to invest will result in the gradual erosion of our capabilities and our ability to protect the public."