HM inspector calls for inquiry into 'scandal' of prison suicides
Prisons in England and Wales are "plagued by drugs, violence, appalling living conditions and a lack of access to meaningful rehabilitative activity", according to the annual report by HM Chief Inspector of Prisons Peter Clarke.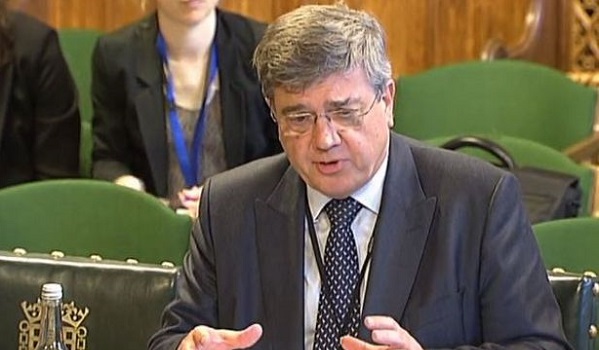 This has resulted in the number of suicides increasing by almost a fifth in a year, which Mr Clarke condemned as a "scandal", with levels of self-harm "disturbingly high".
Launching his report, Mr Clarke said: "Is it time, after years and years and years of the same faults, same mistakes, same admissions leading to self-inflicted deaths, is it time for there to be an independent external inquiry into this whole subject? It is no exaggeration to say it is a scandal. People in the care of the State are dying unnecessarily in preventable circumstances."
There were 83 suicides in male prisons in 2018/19, an increase from 72 the previous year.
Mr Clarke said the prison service's response to the "deluge of drugs" flowing into many prisons in recent years – which had generated debt, bullying and violence – had often been slow and was "neither robust or sophisticated", adding that "the introduction of new technology that is necessary to help counter the threat has been patchy".
The report notes that in 2018/19, Mr Clarke used the Urgent Notification Protocol – requiring the Secretary of State publicly to respond with action to improve a jail with significant problems – three times. Those prisons were HMPs Exeter, Bedford and Birmingham, where inspectors found some of the worst conditions they had ever seen.
Mr Clarke was also critical of "special measures" aimed at turning around failing prisons, citing the case of HMP Lewes, which – after two years of special measures – was worse than before the regime was changed.
"Similarly, the special measures at HMP Bedford left me with little confidence that the prison could improve, and the use of the Urgent Notification process was inevitable," he added.
Mr Clarke also said that thousands of prisoners who were potentially a "high risk of harm" to the public were being released without a full risk assessment because the paperwork was often either missing out of date. He said that the response to the problem, which had been raised repeatedly, had been "poor".
While having phones in cells and electronic kiosks for prisoners to make medical appointments and arrange visits was having a positive impact, Mr Clarke said far too many prisoners still endured very poor and overcrowded living conditions.
According to his report, two-thirds of prisoners were positive about the way they were treated by staff, but inmates from black and minority ethnic backgrounds were less happy and there was no clear strategy for elderly prisoners.
Mr Clarke was struck, as in previous years, by the "extraordinary dedication" of those who work in prisons.
"Their work is difficult, often dangerous, largely unseen by the public and, as a result, little understood," he said. "Many worked through a period in which reduced resources, both in terms of staff and investment, made it extremely difficult to run some of our jails."
The report said that new staff deserved support in an environment where, in too many establishments, drug-fuelled violence remained a daily reality.