Hillsborough update: Judge to make call on David Duckenfield 'manslaughter case' after April hearing
The legal battle over whether Hillsborough match commander David Duckenfield will face 95 counts of manslaughter by gross negligence has been put back another two months.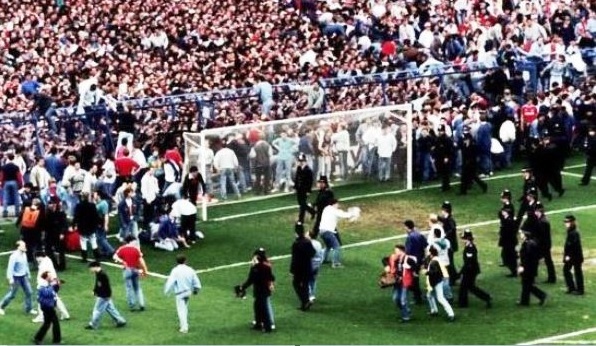 But a High Court ruling has effectively moved the process "one step forward", the Crown Prosecution Service (CPS) has told Police Professional.
The CPS wants to charge the former South Yorkshire Police chief superintendent following the tragedy.
But for that to happen a legal restriction – currently preventing his prosecution – needs to be lifted. The 'stay' was imposed in 2000 after a private case was brought against Mr Duckenfield.
The order was discussed at a special hearing of the Queen's Bench Division of the High Court in Preston on Monday (February 26).
Yet the full arguments were postponed until April 26 after issues over Mr Duckenfield's legal funding came to light.
To allow the 73-year-old to apply for the support he needs, judge Sir Peter Openshaw granted a voluntary bill of indictment.
He stressed, however, that he granted the bill purely so Mr Duckenfield could be eligible to apply for adequate legal representation over the matters in question.
Judge Openshaw said the merits of whether the stay should be lifted would then be fully considered when he returns to the issue.
Mr Duckenfield was not present at Monday's hearing, which had been scheduled to last two days.
The session followed a CPS announcement last June in which the organisation confirmed plans to charge the former South Yorkshire Police chief superintendent with the manslaughter by gross negligence of 95 victims of the April 1989 disaster.
Under the law at the time, there can be no prosecution for the death of the 96th victim, Tony Bland, as he died more than a year and a day after his injuries were caused.
Six suspects, including former West Yorkshire and Merseyside Chief Constable Sir Norman Bettison, are due to go on trial at Preston Crown Court on various dates in late 2018 and 2019.
Ahead of the scheduled trials they intend to mount an 'abuse of process' application, although the specific grounds have not been made public.
Mr Duckenfield is due to go on trial sometime in September 2018 alongside Graham Mackrell, the former Sheffield Wednesday club secretary, who faces health and safety and sports ground safety offences.
Three other defendants – ex-Chief Superintendent Donald Denton, former Detective Chief Inspector Alan Foster, and retired force solicitor Peter Metcalf, who acted for South Yorkshire Police following the 1989 disaster – are scheduled to go on trial in January 2019.