Hillsborough update: CPS and IOPC deliberate additional criminal charges
Five more former police officers could face criminal charges relating to the Hillsborough disaster nearly 30 years ago.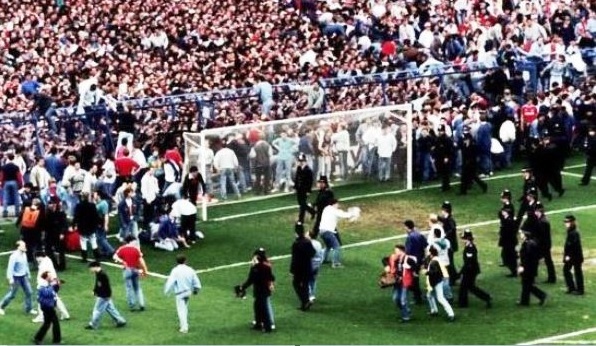 The Crown Prosecution Service (CPS) said it expects to announce "within the next three weeks" whether charges will be brought against two suspects from West Midlands Police (WMP), the force that investigated the aftermath of the 1989 tragedy.
And the Independent Office for Police Conduct (IOPC) is also reviewing evidence relating to three former South Yorkshire Police (SYP) officers.
Investigators are due to make a decision on whether they will be referred to the CPS, so criminal charges can be considered.
Ninety-six Liverpool fans died in the crush at the Leppings Lane end of Sheffield Wednesday's stadium on April 15, 1989, as the FA Cup semi-final against Nottingham Forest began.
The IOPC indicated on Thursday (February 22) that a number of "key decisions" would be made public by the middle of March.
The CPS's review of a evidence file relating to two WMP suspects is almost complete, it said.
The IOPC initially referred around 61,000 pages of evidence to the CPS in January 2017 but admitted that "further investigative work" was required on the file, resulting in an additional 12,000 pages of evidence being submitted at the end of May last year.
"As a result, it was not possible for the CPS to make charging decisions on the WMP matters at the same time as those announced in June last year. Since then extensive work has been ongoing to review this evidence," the IOPC said in a statement.
It added: "We will also provide the outcome of our evidence review relating to three former South Yorkshire Police officers who are suspects but have not been previously referred to the CPS.
"This review will include whether or not a CPS referral will now be made so that criminal charges can be formally considered."
The IOPC said it expected both WMP charging decisions and the evidence review in relation to the SYP officers will be "communicated together".
Six people, including match commander and former Chief Superintendent David Duckenfield, are already facing charges related to the disaster and its aftermath.
An application for a voluntary bill of indictment to allow a prosecution to proceed against Mr Duckenfield will be heard at Preston Combined Court next week.
At this stage, it is not known whether Judge Sir Peter Openshaw will make his ruling when the hearings conclude on Tuesday (February 27) or at a later date.
The six suspects, including former West Yorkshire and Merseyside Chief Constable Sir Norman Bettison, are due to go on trial at Preston Crown Court on various dates in late 2018 and 2019.
Ahead of the scheduled trials they intend to mount an 'abuse of process' application, although the specific grounds have not been made public.
Mr Duckenfield is due to go on trial sometime in September 2018 alongside Graham Mackrell, the former Sheffield Wednesday club secretary, who faces health and safety and sports ground safety offences.
Three other defendants – ex-Chief Superintendent Donald Denton, former Detective Chief Inspector Alan Foster, and retired force solicitor Peter Metcalf, who acted for South Yorkshire Police following the 1989 disaster – are scheduled to go on trial in January 2019.