Helen's Law: First of a raft of crime bills from Queen's Speech enters Parliament
Murderers who withhold information about where their victims are buried and paedophiles who refuse to disclose the identity of children pictured in indecent images in their possession will both face longer sentences as part of a new Bill.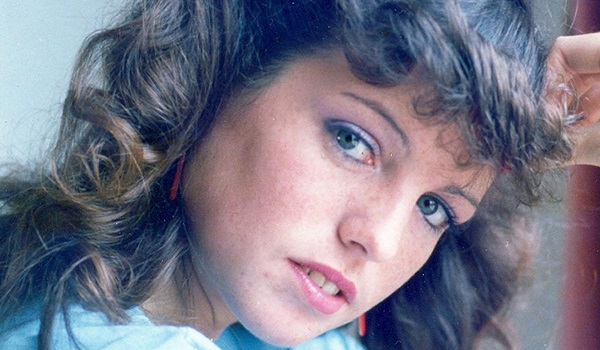 The Prisoners (disclosure of information about victims) Bill was announced yesterday in the Queen's Speech and introduced on Tuesday (October 15) as one of the first pieces of legislation of the new parliamentary session.
Also known as 'Helen's Law', its introduction follows the tireless campaigning of Marie McCourt, mother of Helen McCourt who was murdered in 1988. The insurance clerk vanished on her way home from work. Pub landlord Ian Simms was convicted on DNA evidence of her abduction and murder. He has never revealed where Helen's body is.
The Bill will place a legal duty on the Parole Board to consider the cruelty of those who refuse to give the location of a victim's remains or identify their victims when assessing their release.
Justice Secretary and Lord Chancellor Robert Buckland said: "Innocent families should never have their grief compounded by offenders who refuse to disclose information on their victims.
"Not only will this Bill help prevent the torture of families in Marie's situation but we also believe evil sexual offenders who refuse to identify victims should face longer behind bars."
"Parole Board guidance is already clear that offenders who withhold information may still pose a risk to the public and could therefore face longer in prison. 'Helen's Law' will for the first time make it a legal requirement to consider the withholding of information when making a decision on whether to release an offender."
Many of the 22 Bills announced as part of the Queen's Speech focused on law and order.
The Police Protections Bill introduces a new test to grade police drivers and this can then be taken into account in the event of an officer being investigated over a collision. The Bill is intended to stop officers being prosecuted when undertaking pursuits.
It will also force the Home Office to report annually on progress on the Police Covenant and allow Special Constables to receive the same support as members of the Police Federation.
The Sentencing Bill which will see violent criminals and sex offenders face longer sentences as the point of release will be moved from halfway through a sentence to two-thirds for adults serving at least four years for such offences.
The Bill will also extend the range of reasons a judge can use to impose a "whole life" prison term on a convicted murderer.
The Foreign National Offenders Bill will drastically increase the sentences for foreign criminals who return to the UK in breach of a deportation order to disrupt the activities of international crime gangs.
The Serious Violence Bill will place a new legal duty on agencies, such as councils, schools, social services and health providers, to work together and share data to "prevent serious violence". This will include introducing an "explicit priority" in law on serious violence for Community Safety Partnerships.
The measure is intended to curb the surge in knife attacks, but critics say it simply shifts more of the burden onto local authorities.
The Extradition (Provisional Arrest) Bill is designed to make it easier for police to arrest internationally wanted fugitives, without the need to apply for a UK arrest warrant. Delays in obtaining such warrants can allow fugitives to escape justice. However, it only applies to those individuals who are the subject of an Interpol Red notice.
Initially it will only apply to those issued by a limited number of countries with trusted justice systems, the other members of the Five Eyes intelligence group – the US, Australia, Canada and New Zealand – and two non-EU European states – Switzerland and Liechtenstein.
However, the Government will be able to add other countries by minor laws, possibly with minimal scrutiny in Parliament.
The Domestic Abuse Bill was originally introduced under Theresa May but was not implemented due to the suspension of parliament. It will stop abusers from being able to cross-examine their victims in the family courts. Victims will be assumed eligible for special measures in criminal courts, like giving evidence via video link.
The Bill will create a statutory definition of domestic abuse to include physical violence, emotional abuse, economic abuse and coercive control. A newly appointed Domestic Abuse Commissioner will monitor the response of councils and the justice system.
The Air Traffic Management and Unmanned Aircraft Bill will provide police with new powers to tackle the unlawful use of drones. Police will be able to force individuals to land drones and provide "enhanced stop and search powers" if an offence involving an unmanned aircraft has taken place. The laws will also apply to model planes and model helicopters.
The Animal Welfare (Sentencing) Bill increases the maximum sentence for animal cruelty offences from six months to five years. There will also be a "clear statement in domestic law that animals are sentient beings". A duty will be placed on Government to have "all due regard to the welfare of sentient animals" when forming and running new policies.