Hate crime linked to race on the rise as lockdown restrictions ease
The number of hate crime victims seeking support rose by more than a quarter in a week when lockdown restrictions in England were eased, according to newly published figures.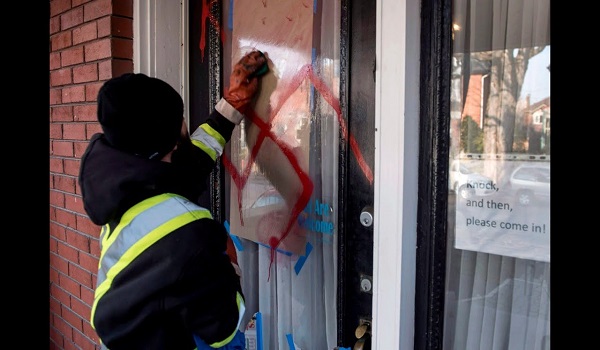 Victim Support received a total of 663 hate crime reports from victims seeking help during the week that followed the end of full lockdown. Of those cases, 514 were race and nationality offences, which spiked significantly from 405 referrals the charity received the week prior to lockdown easing.
Hate crime has been gradually increasing over the last month, but this latest surge – a rise of 26 per cent compared to the previous week – raises concerns about the link between easing and hate crime.
The charity beleives it is likely that these spikes are also related to events such as #StopAsianHate and coverage related to the trial of George Floyd's murder, all of which helped increase awareness and empowered people to come forward and seek support.
Diana Fawcett, chief executive of Victim Support, said: "We are extremely concerned that we've seen this huge jump in racially aggravated hate crime and very strongly condemn all types of discrimination.
"Despite the fact that hate crime is under reported, we are still seeing high numbers of victims seeking support following racial hate crime and know too well the devastating impact it can have. Victims not only live with pain and suffering from facing horrendous abuse, but it damages their sense of safety, wellbeing and self-worth which takes years to re-build.
"The time is now, when we must work together to create communities that are inclusive and continue to call out racism in all its forms. We want victims to know that hate crime is a serious offence and there is support available to anyone who needs it. No one should ever fear being abused or discriminated against simply because of the way that they look or colour of their skin."
At its most extreme, hate crime can leave people homeless, says Victim Support. It can make people feel so unsafe that they are forced to leave an area. It can also result in financial loss from repairing damage, dealing with graffiti, replacing possessions and increasing home and personal security.