Hate crime against Londoners of an East Asian appearance almost doubles
Incidents of hate crime against Londoners of an East Asian appearance almost doubled during a four-month period over the summer, new figures show.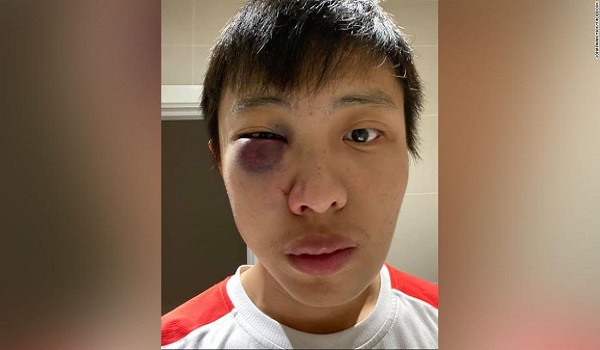 Data provided by the Mayor of London, in response to a written question from Unmesh Desai, Labour's London Assembly Policing and Crime spokesperson, shows that between June and September this year, there were 222 incidents of East Asian hate crime recorded by the Metropolitan Police Service (MPS).
This represents a 111 per cent and 96 per cent increase on the same periods in 2018 and 2019 respectively.
Mr Desai has now written to the Commissioner of the MPS,  Dame Cressida Dick, asking for her reassurances that specific measures are being implemented to protect London's East Asian communities, identify perpetrators of hate crimes and to raise awareness of how to report them.
He originally raised concerns about an increase in hate crime, as a reaction to the Covid-19 outbreak, at a Mayor's Question Time session in March.
The Mayor of London, Sadiq Khan, responded by criticising outgoing US President Donald Trump's labelling of Covid-19 as the "China virus". He said: "It's really important that we do not fall into the trap of some to use this virus as an excuse to denigrate, demean and humiliate people."
Since the start of the pandemic, representatives of the Mayor's Office have been taking part in bi-weekly meetings organised by the MPS with London's Chinese and East Asian community to raise awareness about hate crime and discuss the issues being faced by the community's business owners during the Covid-19 outbreak. The London Assembly has backed calls for the Home Secretary to introduce an updated Hate Crime Action Plan, with a targeted campaign against Sinophobia.
Mr Desai said: "Nobody should ever be the victim of a hate crime. These figures sadly confirm the many reports we have been hearing about an increase in the number of hate crimes targeted at Londoners from East Asian backgrounds, since the start of the pandemic.
"The mayor, the Met and the Assembly have been clear that hate crime in all its forms will not be tolerated in our city. Fostering fear and division will only set us back in our fight against this virus.
"Whilst I fully acknowledge the trauma and difficulties that the victims of these attacks face, I would encourage them to come forward to report their experiences to the police. This means that incidents can be fully investigated, and more perpetrators brought to justice."