Harvey Proctor makes formal criminal complaint against five MPS officers
Former Conservative MP Harvey Proctor, who was falsely accused of child abuse during an investigation into a so-called VIP paedophile ring, has asked Northumbria Police to carry out a criminal investigation into five former officers of the Metropolitan Police Service (MPS).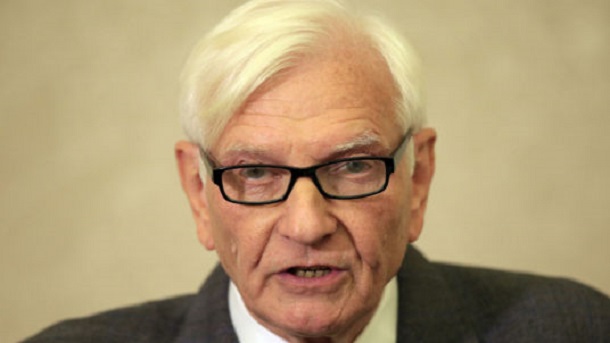 Mr Proctor has accused Steve Rodhouse, the former deputy assistant commissioner in charge of the operation, Detective Superintendent Kenny McDonald, Detective Superintendent Diana Tudway, Detective Inspector Alison Hepworth and Detective Sergeant Eric Sword of misconduct in public office and perverting the course of justice.
His complaint accuses the officers of misleading a district judge when applying for search warrants to raid his home and those of the late former Home Secretary, Lord Brittan, and Lord Bramall as part of Operation Midland.
Mr Proctor said he had been forced to take the action after the Independent Office for Police Conduct (IOPC) absolved all the officers in its own report into Operation Midland, published last month.
Speaking at a press conference in London today (November 4), Mr Proctor said: "It is unprecedented that two senior and respected judges should publicly allege criminality in the conduct of a police investigation. I waited for the MPS and the IOPC to take the necessary action to trigger a full police investigation into this alleged criminality.
"After the fullest and most careful consideration, having taken legal advice, and with the deepest regret I am compelled, in the interest of justice, to report these matters as crimes to Northumbria Police."
Earlier this year, Sir Richard Henriques, the retired High Court judge who carried out a review of Operation Midland, said he believed there was evidence police officers had broken the law when making the applications for search warrants.
Howard Riddle, the district judge who issued the warrants, recently said he believed he had been misled during the process.
Operation Midland was launched by the MPS in November 2014 when the fantasist Carl Beech, known as 'Nick', claimed he had been raped and tortured by a group of high-profile politicians and public figures, including Mr Proctor.
The MPS spent 18 months investigating the claims before closing the investigation without making a single arrest.
In July, Beech was jailed for 18-years after being found guilty of perverting the course of justice and fraud.
Mr Proctor said he made the formal criminal complaint at Northumbria Police headquarters ten days ago. It passed the matter on to the MPS and Mr Proctor is awaiting a response.
Mr Proctor said he had been advised by Home Secretary Priti Patel to apply to the courts for a judicial review of the IOPC investigation, but he said that would be prohibitively expensive.
"I therefore took the decision I am announcing today, to choose a different option, that is to report alleged criminality," he said. "A live police investigation should be opened into my complaint of alleged crime as it covers serious, fresh and new evidence.
"Failure to do so would be further evidence that the MPS and the IOPC are hand in glove and conducting a cover up."