Hampshire Federation chair wins PFEW leadership race
John Apter has been selected as the new national chair of the Police Federation of England and Wales (PFEW).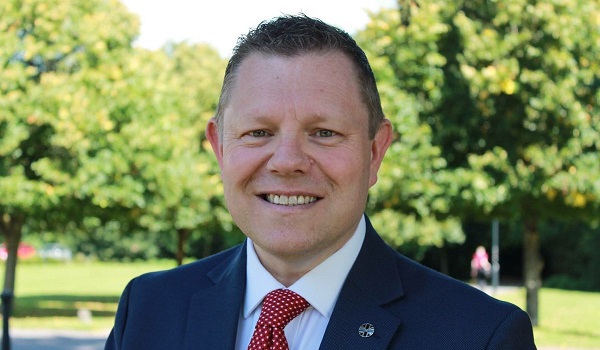 Mr Apter, former chair of Hampshire Police Federation (HPF), was officially confirmed as the new PFEW chair on Tuesday (July 31) following a month-long leadership contest against PFEW conduct lead Phil Matthews.
Mr Apter is the first PFEW chair to be chosen by all the organisation's members as this year's elections were the first held under a new process recommended by the 2014 Normington Review.
He replaces current chair Calum Macleod and will start his new role on Wednesday (August 1).
"I am incredibly proud to be a police officer but what makes it special is the people I work with. Police officers are extraordinary people doing an extraordinary job. They are the bravest. They are the best," he said.
"Today I am honoured and humbled to be elected as their voice. It is an incredible privilege to be named Chair of the Police Federation of England and Wales – the first ever to be elected by officers up and down the country."
Mr Apter's police career began with Hampshire Constabulary in 1992, and he has since worked in response, roads policing and as part of a specialist team investigating road deaths.
He was elected HPF chair in 2010 – a role in which he has been an outspoken commentator on issues of officer welfare and the need for more protective equipment such as Taser.
He was also responsible for the creation of the 7 Point Plan which ensures officers and staff assaulted at work are treated as victims and given proper support.
The plan has been adopted by forces across the country and overseas, and has become known as 'Operation Hampshire' in the Metropolitan Police Service.
Speaking after his election as PFEW chair, Mr Apter promised to take a tough stance when negotiating on behalf of the organisation's members around the "contemptible and disgraceful" pay award this year.
He also pledged to push for the Government to centrally fund Taser provision and to start a debate on employment rights for police officers, as well as special constables being able to join the PFEW.
This year's elections saw all PFEW members given the chance to vote on their new chair through a new electronic voting system.
The process replaces past rules that meant senior positions were decided by the organisation board members.
PFEW principal officer elections are typically held every three years but the process of selecting a new chair began in July following Mr Macleod's decision to step down after just 12 months in the role.
Mr Apter said: "I would like to thank Calum for all the work he has done to this date and look forward to building on his accomplishments."