Gwent Police officers face criminal investigation over phone messages
Two serving Gwent Police officers are facing a criminal investigation over material found on the phone of a former sergeant who has since died, the Independent Office for Police Conduct (IOPC) has confirmed.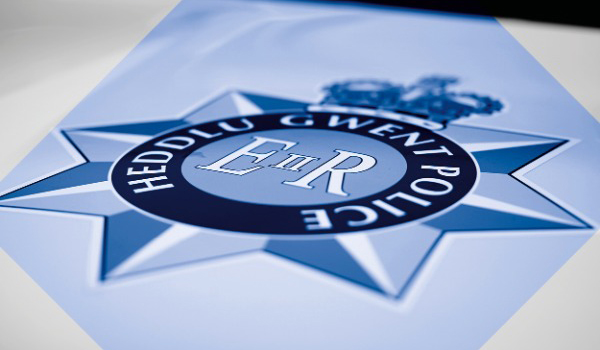 The IOPC said the two officers are being probed over the alleged disclosure of police information to Sergeant Ricky Jones after he had left the force. He later took his own life.
The pair have also been served with gross misconduct notices.
Nine more current and former officers are facing misconduct allegations over the sharing of "inappropriate and offensive messages", the IOPC said.
It follows the announcement last November that three police officers had been suspended over claims of misogyny, racism and homophobia.
The inquiry was launched following a Sunday Times investigation into a phone owned by Mr Jones.
The handset was found to contain offensive message exchanges between him and former colleagues.
The newspaper claimed that racist images, pornographic videos and sensitive information about misconduct and corruption investigations were among the material exchanged.
In a WhatsApp group, officers called each other "poofs" and "PC closet", while another group member used the word "slopes" to describe Asian people, according to the Sunday Times.
The IOPC said on Wednesday that notices were served after it had analysed data downloaded from Mr Jones's phone.
They include gross misconduct notices served on two current and two former police officers, and a misconduct notice served on a serving officer.
A further four Gwent officers – three serving and one former – have been identified as being involved in a WhatsApp group where messages were shared.
The IOPC said: "We are examining allegations that they failed to challenge or report inappropriate messages sent by colleagues."
The Gwent force is also the subject of an investigation over when it became aware of Mr Jones's family's concerns about the messages and what steps officers took to explore them, the IOPC said.
A separate Wiltshire Police investigation is continuing into a series of complaints from Mr Jones's family relating to Gwent Police's handling of the investigation into his death and officers' contact with his relatives.
IOPC director David Ford said: "Our investigation is examining the exchange of messages, unauthorised sharing of police information, and whether any serving officers failed to challenge or report the conduct of their colleagues.
"The officers who are subject to investigation range from police constable to inspecting ranks.
"We will keep the involvement of any other officers under review as any further information comes to light.
"We are also investigating when Gwent Police became aware of Ricky Jones's family's concerns about the messages and what steps the force took to explore them.
"We will progress the investigation as swiftly as possible, but, given the number of officers and the non-recent nature of the alleged conduct, inquiries will take some time."
Gwent Deputy Chief Constable Rachel Williams said: "We are grateful to the IOPC for the pace at which they are conducting this investigation.
"It is important that these matters receive a full and thorough investigation in a timely way, and we will continue to work with both the IOPC and Wiltshire Police to support this.
"We are absolutely clear with both our colleagues and communities that inappropriate behaviour has no place in this force and we remain resolute in our commitment to root out such behaviours.
"I hope that the speed and scale of this investigation will give the public confidence around the commitment in policing to tackle unacceptable behaviours."