Gwent Chief Constable to retire
The chief constable of Gwent Police, Julian Williams, has announced his intention to retire from the force at the end of June after less than two years in the post.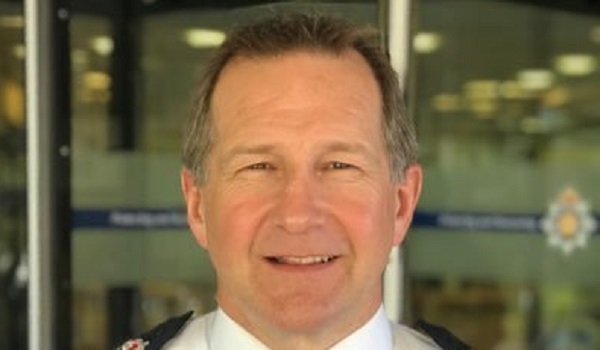 Mr Williams was appointed chief constable on August 1, 2017 after joining Gwent Police on a secondment from South Wales Police in 2014 as assistant chief constable. 
He then served as deputy chief constable and after being named the Gwent police and crime commissioner's (PCC) preferred candidate, became acting chief constable in July 2017. 
Mr Williams, who has 30 years policing service, said: "It has been a huge privilege to work in Gwent Police for the last five years and a real honour to be the chief constable of the force for two years. I have always been impressed by the commitment, energy and professionalism displayed by my colleagues in the force, who despite very challenging circumstances, always strive to put the public first in everything they do. 
"I have assured the PCC that I remain committed to providing the highest level of service I can, until I retire from the force at the end of June." 
Mr Williams is the National Police Chiefs' Council's lead for the ethics portfolio, the Welsh policing lead for modern day slavery and human trafficking and is part of the National Counter Terrorism Cadre, having been a firearms commander for 15 years. 
PCC Jeff Cuthbert said: "I understand the reasons why Julian Williams has decided to retire but I must say that I am sorry that he has decided to do so. 
"Julian has been a very effective leader of Gwent Police and has displayed professionalism, tempered with compassion, at all times.  I will miss him being at the helm of Gwent Police greatly. 
"I am sure there will be many opportunities for him to continue to contribute positively to Welsh public life in the future, although in a different capacity.    
"I intend to advertise for a new chief constable in the next week.  A robust, fair and transparent selection process will follow, culminating with a confirmation hearing in front of the police and crime panel."