Gun workshop discovery disrupts group 'involved in production of firearms'
A "sophisticated gun factory" has been discovered on an industrial estate in Sussex by National Crime Agency (NCA) officers.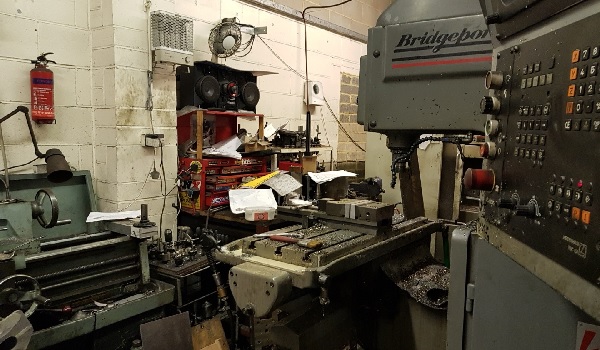 Two handguns and a quantity of ammunition were seized after three men exited the building in Hailsham on Saturday (August 18).
Following their arrest, NCA officers searched the premises, uncovering machinery and components believed to be used in the criminal manufacture of firearms.
The factory came to light after armed officers were sent to Hailsham as part of a live investigation.
Loud bangs consistent with gunshots were heard coming from inside an industrial unit on Diplocks Way, which had signage outside showing it to be a gearbox repair business.
As officers moved in, three men exited the building and were immediately arrested and two handguns along with ammunition were confiscated.
An officer had to discharge Taser to arrest one of the men, according to the NCA. All three men have been remanded in custody until September 17 on firearms charges.
The area around the industrial unit was then cordoned off, and Sussex Police and NCA officers began a thorough forensic search of the site.
After several days of searching, officers discovered a number of handguns in various stages of production, as well as templates and metal believed to be used for the manufacturing of firearms.
Head of the NCA's National Firearms Threat Centre, Rob Hickinbottom, said: "Our investigation is continuing, and much of what we have discovered at this location will now be the subject of careful forensic analysis.
"We suspect that this operation has disrupted a group that would appear to be involved in the criminal production of firearms.
"As a result, we have prevented a potentially large quantity of weapons from getting onto the black market and into the hands of criminals.
"I would also like to recognise the superb support and assistance we have had from Sussex Police throughout this operation – their contribution to this investigation has been and will continue to be crucial to its success."