Gun crime rises as firearms flood into UK
The number of offences involving firearms in England and Wales has increased by more than a quarter over the past five years and by four per cent in the past year alone.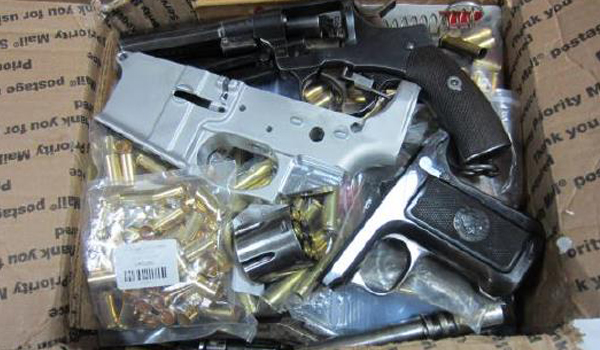 The latest figures released by the Office for National Statistics show that in the year ending March 2019 a total of 9,787 crimes involving guns took place.
In more than half of cases (51 per cent) the weapon was fired, while in the rest it was used as a threat. People were most likely to use a gun to commit violence against the person, followed by criminal damage, and robbery.
The number of robberies in which guns were used rose by 15 per cent.
During that same time period, a total of 33 people died as the result of gun crime, an increase of three on the previous year. The majority of victims were in younger age groups with 56 per cent aged between 15 and 34.
Firearms offences were disproportionately concentrated in urban areas, with nearly six in ten offences recorded in just five regions – London, West Midlands, West Yorkshire, Greater Manchester and Merseyside.
The figures emerged as the National Crime Agency (NCA) warned of a sharp increase in the number of weapons being seized.
During 2017-2018 the agency confiscated 104 guns. That figure rose to 168 in 2018/19 but in the last ten months, some 425 weapons have been recovered.
In a large number of cases, the weapons are being purchased on the European mainland and then smuggled into the country.
NCA Director of Investigations, Nikki Holland, said: "It is legal to sell many of these firearms in Europe, and criminals can buy those firearms perfectly legally and they will bring them into the UK."