Gross misconduct proven against a former officer who abused position for 'his own sexual gratification'
A former Wiltshire Police officer who started an "inappropriate relationship" with a vulnerable woman would have been dismissed without notice had he still been serving.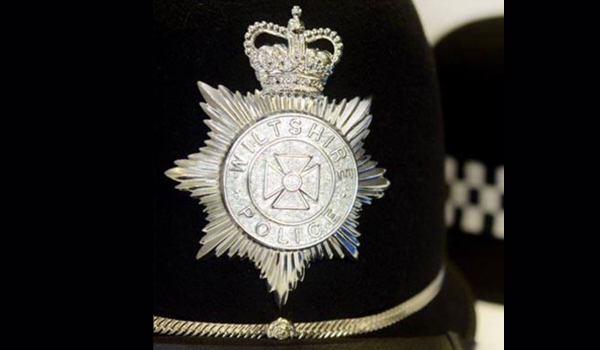 Police Constable Christopher Grant, who resigned from the force in February, had met the woman after she made an allegation of sexual assault against her partner in July 2022.
PC Grant, who was appointed to conduct the investigation, exchanged more than 2,000 messages with the woman on his personal mobile number over a three-month period, some of a sexual nature. He also followed her on TikToK.
Chief Constable Catherine Roper said PC Grant had "abused his position for his own sexual gratification" and his actions "go against everything we stand for as a police service".
An accelerated misconduct hearing carried out by the force, following an investigation by the Independent Office for Police Conduct (IOPC), found gross misconduct proven and PC Grant would have been dismissed without notice had he not already resigned.
Wiltshire Police alleged the former officer had started "a sexual and improper emotional relationship with the woman which would be regarded as an abuse of position for a sexual purpose".
The former PC will also be placed on the police barred list.
Ms Roper said: "Firstly, I wanted to apologise, on behalf of the organisation, to the victim in this case. She came to us to report a serious offence and the officer entrusted to support her, abused his position for his own sexual gratification.
"I want to be clear – the actions of Christopher Grant go against everything we stand for as a police service. There is no room in Wiltshire Police for any officer, member of staff or volunteer who betray the trust our communities place in us at their time of need.
"I want to be unequivocal in my position on this as the new chief constable of Wiltshire Police – I will not tolerate any behaviour which falls below the standard I, and our communities, expect."
The IOPC investigation began in September 2022 following a referral from Wiltshire Police about the conduct of the officer.
It said: "Our investigation assessed data from PC Grant's personal mobile phone, where the many messages were found, which did not serve a legitimate policing purpose, were flirtatious and represented an effort by PC Grant to establish and maintain a relationship with the woman that was entirely unprofessional.
"At the end of the investigation in January 2023, we found that PC Grant had a case to answer for gross misconduct following inappropriate contact with a vulnerable female."
Derrick Campbell, regional director for the IOPC said: "Police officers are expected to conduct themselves professionally at all times and are rightly held to certain standards when it comes to their interactions with members of the public.
"The abuse of police powers for sexual purposes has a devastating impact on victims and is particularly serious where the subject of the officer's behaviour is a vulnerable person.
"Our independent investigation concluded that the officer in this case abused his position by actively pursuing an inappropriate relationship with a vulnerable female member of the public.
"Following an accelerated gross misconduct hearing, it was determined the force would have dismissed the officer without notice, had he still been serving, highlighting that behaviour of this type will not be tolerated in policing."
Wiltshire police and crime commissioner Philip Wilkinson said: "Former PC Christopher Grant's exploitation and grooming of a vulnerable woman is simply shameful. My thoughts are with the victim in this case who had the courage to speak up and challenge his behaviour.
"Wiltshire Police acted swiftly to suspend former PC Grant earlier this year and he would have been dismissed immediately had he not resigned.
"Chief Constable Roper has my full support in rooting out those in Wiltshire Police who seek to abuse their position of trust. It will not be tolerated."