Grenfell Tower survivor had 14kg of marijuana in his flat
A survivor of the Grenfell Tower tragedy faces prison after investigators discovered a cannabis oil factory in his flat.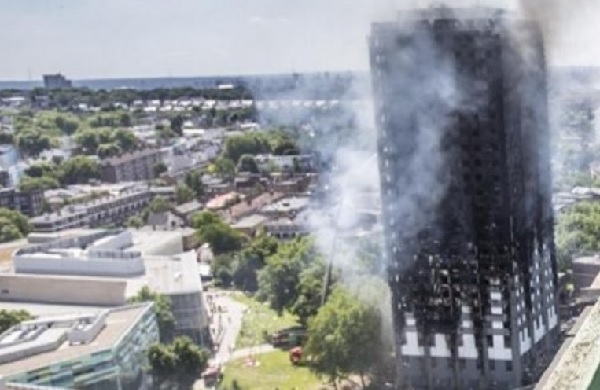 Eamon Zada, 35, was arrested three weeks after the deadly blaze that claimed 71 lives when officers combing the debris found cannabis cuttings, butane gas canisters and an oven.
Currently living at the Raddison Blu hotel in Marylebone, Zada – who is a core participant in the Grenfell inquiry – had produced enough cannabis oil to last one person 140 days, Westminster Magistrates' Court heard.
On Wednesday (February 28), the defendant pleaded guilty to one count of being concerned in the supply of cannabis on or before July 4, 2017.
Before the hearing, Zada's representatives asked for him to be granted anonymity because he feared that the butane canisters would be linked to the fire and make him the target of violence.
However, Judge Tan Ikram refused the application, saying his fears were not enough for the court to resile from the principle of open justice.
Prosecuting, Maxine Channer-McDaniel said fire fighters found lights relating to the growing of cannabis when they entered Grenfell Tower on July 4 last year.
The discovery of several gas canisters led to a more thorough search being carried out two days later, in which a number of items were seized.
She said the cannabis was stored in a bedroom, an oven was found in the living room and the gas canisters were stored in the kitchen.
The marijuana, described as cannabis trim, totalled 14 kilograms, as well as 700 grams of oil.
Zada told officers that he used between five and six grams of oil per day, then refused to make any comment.
Judge Ikram adjourned Zada's sentence until March 6.