Government vows to continue fight against CSE with more funding and initiatives
The Home Secretary has called on technology companies to step up their efforts in the fight against child sexual exploitation (CSE) as he set out the true scale of the crime.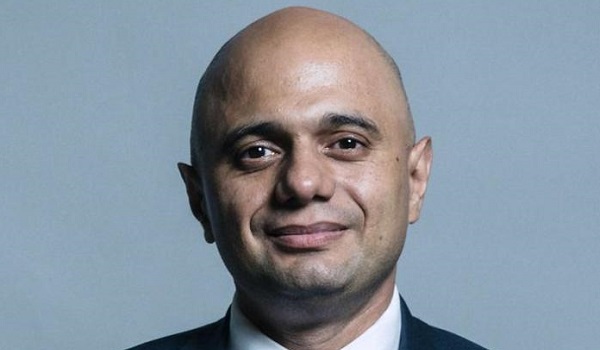 Speaking at the headquarters of the NSPCC on Monday (September 3), Sajid Javid also pledged an additional £21.5 million investment in the fight against child abuse, including £2.6 million to child protection charity the Lucy Faithfull Foundation.
His speech comes as the National Crime Agency (NCA) revealed a 700 per cent increase in industry referrals for child sex abuse images from 2012 to 2017.
Mr Javid said he was impressed by the progress Google, Facebook and Twitter have made in preventing terrorism content being posted on their platforms but wants to see the same level of commitment made for CSE material.
"I am not just asking for change, I am demanding it. And the people are demanding it too," he added.
"And if web giants do not take more measures to remove this type of content from their platforms, then I won't be afraid to take action.
"How far we legislate will be informed by the action and attitude that industry takes."
The Home Secretary also urged parents and guardians to play a role in tackling online CSE and abuse by asking their children who they are speaking to and what they are sharing online.
"We don't send our kids to the park or let them cross the road without giving them advice," he said.
"Yet when it comes to the time that they spend on the internet or glued to their smartphones, it's often a different story.
"Too often we are afraid to ask our kids the questions that really matter for their safety online."
In February, Dr Matthew Falder, a university postdoctoral researcher, was jailed for 32 years after admitting 137 sexual offences.
One of his victims was quoted by Mr Javid, who said the ordeal left her unable to look at herself in the mirror, and the strain caused her to move out of her family home.
According to the NCA, around 400 people are arrested in the UK every month for CSE offences and more than 500 children are safeguarded over the same period.
And the Centre of Expertise on CSE estimates that 15 per cent of girls and five per cent of boys experience some form of sexual abuse before the age of 16, while NSPCC research shows children are being groomed online and blackmailed to perform sexual acts in less than 45 minutes.
An NSPCC survey of 40,000 children aged seven to 16 found that two per cent had shared indecent images with adults and almost five per cent had received naked or semi-naked pictures from older people.
Director-General of the NCA Lynne Owens added: "There are a significant number of sophisticated offenders, including those involved in grooming, streaming of live abuse and transnational sex offending, who are very dangerous.
"The NCA and the police prioritise these investigations to prosecute offenders and safeguard vulnerable children. However, investigators are facing a constant uphill struggle because of the significant numbers of offenders committing preventable crimes, such as viewing and sharing images and videos that are easily accessible online.
"The technology exists for industry to design-out these offences and to stop this material from being viewed. Some online platforms have taken important steps to improve safety, but we are asking for more.
"We want industry to invest in preventing these online offences from happening in the first place. It is not just a matter for law enforcement. We need industry to make it harder for anyone to access indecent images on the internet."
As well as the additional funding, Mr Javid also announced the establishment of a working group with business and the advertising industry to review how to prevent legitimate companies from "indirectly and unintentionally" funding abuse sites through advertising.
Elaine McConnell, chief executive of the Lucy Faithfull Foundation, said: "For the last three years we've been working to deter illegal online behaviour by highlighting to offenders and potential offenders that viewing or sharing sexual images of children is a crime, that it's incredibly harmful to the children in the images and that the consequences of the behaviour are serious.
"Not all offenders want to stop – but we know many do, and we know that with our help they can change their behaviour – the challenge for us is reaching them. We would welcome more collaborative working with tech companies to spread deterrence messages and signpost to our services.
"With funding from the Home Office announced today, we will be able to answer more calls through our confidential 'Stop it Now!' helpline to reduce offending, reduce demand for images, and protect more children."
Mr Javid has just returned from the Interpol Global Complex for innovation in Singapore, in which he was briefed on a range of security issues such as terrorism, cybercrime and strengthening the UK's continued collaboration with the international law enforcement agency.