Government urged to invest in 'vital lifeline' as scale of women killed by men revealed
Charities are calling for more safe spaces after figures revealed three quarters of women killed by men last year died in their own homes.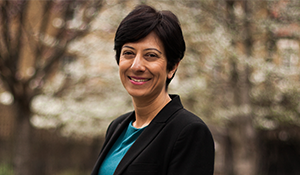 Charities are calling for more safe spaces after figures revealed three quarters of women killed by men last year died in their own homes. Analysis by Women's Aid shows 85 of the 113 women killed by men in England, Wales and Northern Ireland in 2016 died in their place of residence. This rose to 83 per cent among those killed by their current or former partners, who made up nearly seven in ten of the total deaths. Another three women were killed by their sons and five were killed by other family members. However, the Government recently revealed plans to remove refuges and other short-term supported housing from the welfare system – meaning many abuse victims may not be able to pay for their accommodation using housing benefit. Katie Ghose, chief executive of Women's Aid, said the Government "must urgently put the prevention of femicide at the centre of its work". "Every woman should be safe in her own home. Until that day, refuges are a vital lifeline, not an optional extra; they are not just a bed for a night but essential for women to safely escape domestic abuse and rebuild their lives away from the perpetrator," she added. "A crucial part of preventing more fatalities must be to ensure provision for domestic abuse and sexual violence services, including refuges." The figures, contained in Women's Aid's annual Femicide Census, showed 90 per cent of victims were killed by someone they knew and 78 were killed by current or former partners. However, 23 women were killed by strangers or other non-intimates. Twelve deaths – the highest number in one area – were recorded in London, followed by eight in South Wales and seven in Greater Manchester. Just Bedfordshire, Gloucestershire and Durham did not record a single death. Housing benefit makes up 53 per cent of refuge funding and has been described by Women's Aid as "the last guaranteed source" of their available income. The Government intends to devolve housing expenses to local authorities, which would require refuges to compete for funding. The charity estimates that 588 bed spaces could be lost if the plans go ahead, leaving more than 4,200 women and children without access to a safe space. The Government is providing £20 million to support refuges until 2020. Karen Ingala Smith, chief executive of nia, claims the report is a useful tool for understanding the full extent of men's violence against women and girls. She said: "By breaking the barriers through which we contextualise violent crime, we're able to build a different picture, a broader picture, about what causes and influences violence – violence that is largely perpetrated by men. "Our work was cited as a good practice example by the United Nations. I really hope that the lessons that can be learned from The Femicide Census are taken seriously."