Government told it 'cannot wash its hands' of lack of legal footing for appropriate adults
An urgent change in the law is needed to ensure all vulnerable people have access to appropriate adults in custody, a police and crime commissioner (PCC) has claimed.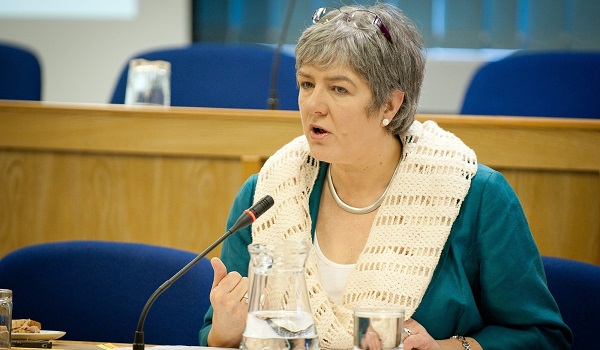 Merseyside PCC Jane Kennedy is demanding that local authorities be given a statutory responsibility to provide vulnerable adults with support instead of just helping vulnerable children.
Ms Kennedy has funded a two-year trial of an appropriate adult service in Merseyside but has again had to finance the scheme from reserves after failing to find a long-term solution.
This project has so far helped safeguard nearly 1,200 people in the region, who risk losing access to this care despite their legal right to it.
Ms Kennedy described the current lack of national provision as "unacceptable".
"The Government cannot wash its hands of this situation any longer. The existing ambiguity is leaving already very vulnerable people further disadvantaged in our justice system," she said.
"Action needs to be taken urgently. This situation will only ever change if an appropriate agency or organisation is given legal responsibility for providing an AA service and the funding to deliver it."
Both police and suspects deserve to know that an effective AA will be available when needed.
The Police and Criminal Evidence Act 1984 obliges forces to provide appropriate adults to anyone they have detained or wish to interview if officers suspect they are under 18.
Officers are also required to provide the support to anyone they believe may have a mental vulnerability, including mental health conditions, learning disabilities and autism.
Local authorities have a legal responsibility to ensure vulnerable children can access appropriate adults but face no such requirement for older people.
The National Appropriate Adult Network (NAAN) has found many parts of the country have no organised scheme to compensate for this, which can leave officers spending hours finding someone to fill the role.
A 2015 NAAN report revealed up to 235,000 police detentions and interviews are being conducted without appropriate adults each year.
In May 2016 Ms Kennedy agreed to fund a provision scheme for six months as a "short-term measure".
The programme, delivered by The Appropriate Adult Service, was extended by another six months when a secure funding source was not found.
The PCC's office has agreed to fund it for another year from reserves.
NAAN chief executive Chris Bath said: "Both police and suspects deserve to know that an effective AA will be available when needed.
"We would like to see the same clarity, consistency and accountability for provision for vulnerable adults as there is for children."