Government to toughen up laws on terrorism
New laws to increase the minimum sentence for serious terrorism offences to 14 years and end automatic early release from prison will be introduced by mid-March.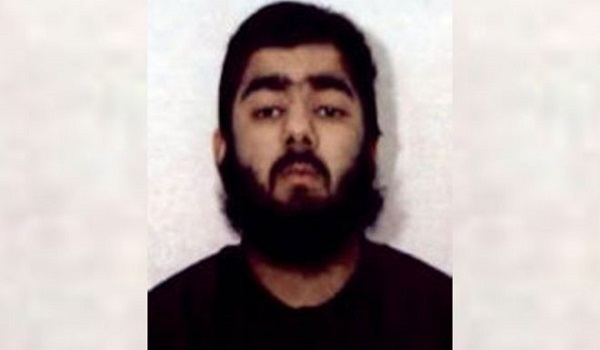 The changes, outlined in December's Queen's Speech, come less than two months after convicted terrorist Usman Khan killed two people after attending a prisoner rehabilitation programme near London Bridge.
Khan had been released halfway through his 16-year sentence for terrorism offences.
Home Secretary Priti Patel said the Government was doing all it could to make sure that cannot happen again.
"The senseless terror attack at Fishmongers' Hall in November confronted us with some hard truths about how we deal with terrorist offenders, which is why we immediately announced a review into sentencing and licence conditions, to do whatever is necessary to stop these sickening attacks from taking place," she said. "Today we are delivering on those promises."
Justice Secretary Robert Buckland added: "Terrorists pose a great risk to our society and our way of life, which is why we must bring them to justice and keep the public safe."
There are also plans to subject terrorists due to be released on licence to 'polygraph testing' to determine whether they are truly reformed or could potentially carry out further attacks.
Polygraphs are used by a number of forces to check if sex offenders have committed new offences since their release. These tests are voluntary, and it is not clear if this would also be the case for those involved in terrorist offences.
The Home Office has also pledged to:
Double the number of counter-terrorism probation officers;
Make more places available in probation hostels so that authorities can monitor terrorists in the weeks after they are released from prison;
Increase counter-terrorism policing funding by £90 million year-on-year for the coming year to £906 million;
Give an immediate £500,000 cash injection for support to victims of terrorism and a review of services available;
Provide more specialist psychologists and trained imams who help to assess the risk of radicalised offenders; and
Offer more training for frontline prison and probation staff to identify and challenge extremism behind bars and on licence.
In future, all terrorists deemed not to pose a risk will have to serve at least two-thirds of their sentence before the Parole Board can consider them for release.
Shadow Home Secretary Diane Abbott said the overhaul was "an admission of failure".
She told the BBC: "The fight against terrorism has been undermined by cuts to policing, including community policing, a lack of coordination between police and security services as well as the flawed Prevent programme."
Metropolitan Police Service head of counter-terrorism policing, Neil Basu, welcomed the extra measures. He said demand for counter-terror work had gone up by a third in three years and insisted the anti-radicalisation programme, Prevent, was the "best hope" for reducing the terror threat in the long term.