Government to reimburse Kent Police £1.2m costs of policing border closure
The Government has agreed to reimburse Kent Police the £1.2 million costs of policing the border closure with France at Christmas.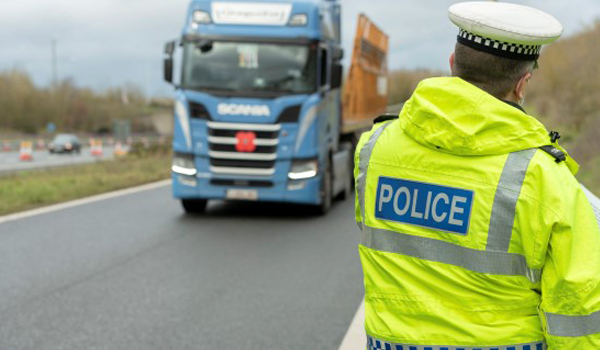 Thousands of lorries were stranded in the county when France suddenly closed its border to anyone travelling from the UK on Sunday December 20. France then announced that only those with a negative Covid-19 test could enter from December 21.
Kent Police and the Kent Resilience Forum mounted a huge operation to clear more than 14,500 HGVs, set up testing sites and provide drivers with hot meals.
At the height of the disruption, Kent Police called in mutual aid from other police forces, including Hampshire, Leicestershire and West Mercia, while the majority of officers were put on extended shifts or placed on extra shifts over the Christmas period.
Kent's police and crime commissioner Matthew Scott said the operation to manage and clear traffic, liaise with HGV drivers and help set up Covid testing sites cost Kent Police £1.2 million in overtime, mutual aid, providing meals and refreshments, and other costs.
He has since been lobbying the Home Office for financial support and welcomed confirmation of the extra funding.
Mr Scott said: "I am delighted that the Government has provided this funding to Kent. I have always believed that the costs of policing national issues should be met centrally, not just by Kent council tax payers. I am pleased that ministers have agreed to this request."
Minister for Crime and Policing Kit Malthouse has also awarded the force £850,000 for costs linked to policing at the Napier Barracks asylum centre in Folkestone.
He said: "Kent Police have really stepped up in the face of challenges this year – I am very grateful to each and every officer for their hard work and professionalism."
"The efforts of Kent Police have helped ensure a smooth transition as the UK left the EU, on top of their everyday work of keeping the people of Kent safe."
In addition, Mr Malthouse has agreed to provide further funding to cover any additional costs incurred by Kent Police for its role in managing the implementation of the new agreements after the UK left the EU, which currently stands at almost £20 million.